Calling all space fans! If you've ever thought of becoming an astronaut and exploring space then you'll want to dive into the CatStronauts books.
This graphic novel series will take you on missions to the moon, Mars and beyond with jokes to keep you entertained. Discover all the CatStronauts books in order and all the fun extras in this ultimate guide to the series.
*Disclosure: I participate in the Amazon Affiliates program so if you click an affiliate link and make a purchase, I make a small commission at no extra cost to you.
Catstronauts Books in Order:
Catstronauts Books in Order with Publisher Descriptions:
CatStronauts Book 1
CatStronauts, you are needed!
When the world is thrust into darkness due to a global energy shortage, the World's Best Scientist comes up with a bold plan to set up a solar power plant on the moon.
But someone has to go up there to set it up, and that adventure falls to the CatStronauts, the best space cats on the planet!
Meet the fearless commander Major Meowser, brave-but-hungry pilot Waffles, genius technician and inventor Blanket, and quick-thinking science officer Pom Pom on their most important mission yet!
CatStronauts Book 2
Fresh off of their heroic mission to save the world, the CatStronauts–Major Meowser, Pom Pom, Blanket and Waffles–are taking a well-deserved victory lap. Parades and fancy awards dinners are the new norm!

But around the world, other cat space programs are watching–in particular the CosmoCats, the first cats to go to space! With national pride and scientific research on the line, the world's space programs rush to be the first cats to Mars, and the CatStronauts are starting months behind!
Can they catch up and prove their first mission was no fluke?
CatStronauts Book 3
When chief science officer Pom Pom rejoins the CatStronauts on the International Space Station, she has to get to work right away–the Hubba Bubba Telescope isn't working, and CATSUP is losing funding by the day!

But as the CatStronauts and Mission Control race to find answers, the unthinkable happens and pilot Waffles is forced to orbit the Earth in nothing but his space suit.
Even though he's no scaredy cat, Waffles has a hard time staying out in space. When disaster on a global scale rears its head, will a fractured CatStronauts team be enough to save the day?
CatStronauts Book 4
Cat-Stro-Bot has been with the CatStronauts through it all. But now he's stranded on Jupiter's coldest moon after a mission gone wrong–and his best friend/creator Blanket isn't about to leave him behind.
When CATSUP refuses Blanket's rescue mission request, he creates robo-stand-ins for the team so they can sneak off into space.
Soon, the rest of the CatStronauts, Major Meowser, Pom Pom and Waffles, are off on their longest journey ever with experimental new technology.
The robot rescue is afoot!
CatStronauts Book 5
While the cats are away, the other cats will play! Flight Director Maisy is off on her first vacation in years, and World's Best Scientist is looking for a secret vacation of his own.
But while the party picks up on Earth, the CatStronauts are trying to get all of their work on the International Space Station done in record time.
So when disaster strikes in space, the CatStronauts will have to fix everything without their trusty support team at Mission Control.
CatStronauts Book 6
Darby Fuzzelton, the world's richest cat, is determined to open the first-ever space hotel! Her first guests? The elite CatStronauts along with a few kittens who were top of their class at Space Camp.
Their job? To prove that her space hotel is safe to the public.
When the cats and kittens arrive, they're greeted by AVA, an advanced Artificial Intelligence system programmed to handle countless hotel operations.
Upon seeing Cat-Stro-Bot and his ability to go ANYWHERE, AVA becomes obsessed with gaining her own freedom.
With AVA distracted, all the hotel systems go on the fritz! Will the CatStronauts escape this hotel of horror?
Frequently Asked Questions About CatStronauts:
What is CatStronauts About?
CatStronauts is about a planet of cats and the CatStronauts who save the planet with their fantastic missions into space.
Who Writes the CatStronauts Series?
Drew Brockington is the author and illustrator of the CatStronaut books.
Brockington attended Space Camp where he flew a Space Shuttle, repaired the International Space Station, and served in Mission Control and he draws on that experience for this epic graphic novel series.
Who Would Enjoy Reading CatStronauts?
Any tween readers who love books with cats, love humor and lots of jokes, and enjoy topics such as space exploration and science will enjoying reading the CatStronauts series.
What is the CatStronauts Reading Level?
CatStronauts Recommended Reading Age: 6-9
CatStronauts Recommended Reading Grades: 1-5
How Many Books are in the CatStronauts Series?
There are currently six graphic novels in the CatStronauts series. Fans are hoping Brockington releases a CatStronauts book 7 but so far there is no word on when or if that is coming out.
CatStronauts Related Book Series:
Fans of CatStronauts should also check out Drew Brockington's early graphic novel series, Waffles and Pancake series which are graphic novels inspired by his CatStronauts series.
In the series go back in time to when everyone's favorite Catstronaut, Waffles, was a kitten!
CatStronauts Extras:
Download activity sheets, listen to the CatStronauts theme song and learn to draw a CatStronaut character on this page of extras!
CatStronauts Fans Should Check out the Kennedy Space Center Club Discovery
If CatStronauts inspires your tween reader to want to know more about space exploration, I cannot recommend a trip to the Kennedy Space Center enough.
There you can learn about the Apollo Space Program and NASA's first visits to the moon and now it's new Artemis Space Program where we are returning to the moon and anticipate a visit to Mars.
They also just opened a new Deep Space exhibit which is fascinating!
If you cannot make the trip, check out the Kennedy Space Center (KSC) Club Discovery.
KSC Club Discovery is a virtual experience that brings NASA science, technology, engineering and math into your home. Designed specifically for kids grades 3-6, KSC Club Discovery is a great way for future space explorers to have fun while learning about NASA-inspired science.
KSC Club Discovery students participate in live virtual lessons with specially selected STEM activities, guided by a Kennedy Space Center Visitor Complex educator.
Check out their programs today!
Discover the Best Chapter Book Series for Tweens!
Related Book Lists: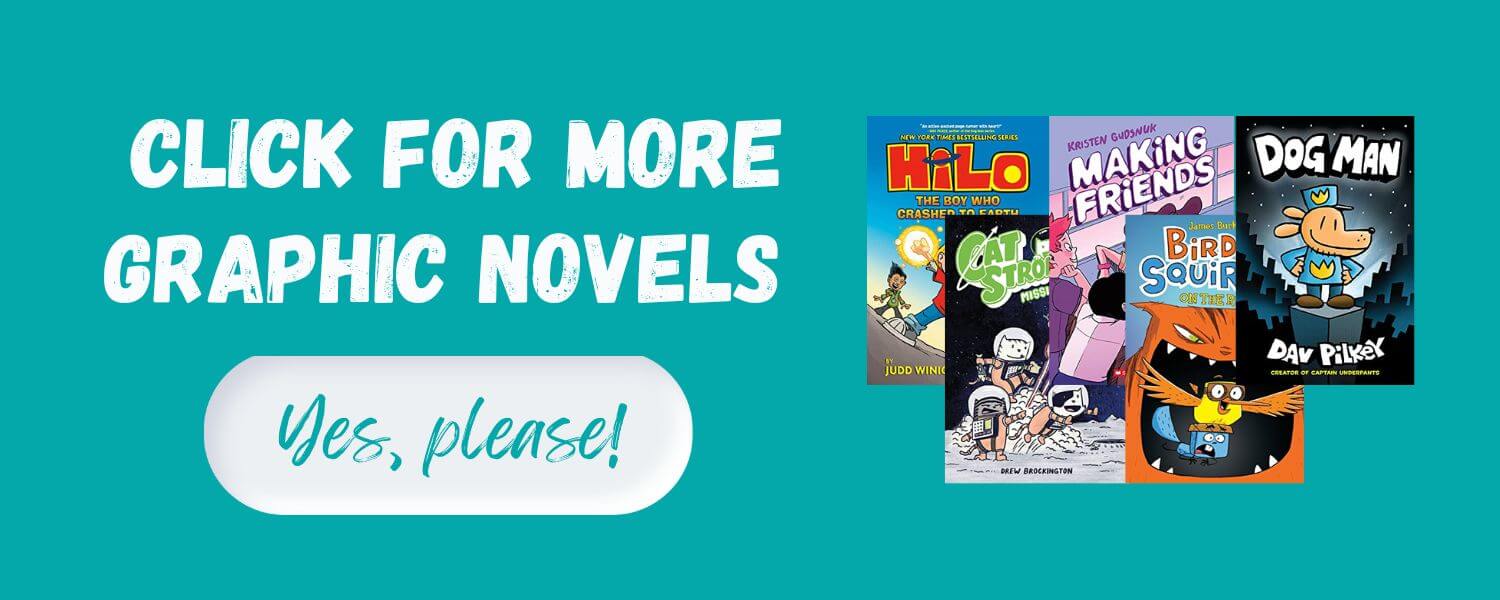 Pin This for Later: