The Bird and Squirrel books are the perfect series for tween readers who love hilarious graphic novels.
In this book list you'll find all of the Bird and Squirrel books in order as well as the fun extras of this series. Don't miss the adventures of Bird and Squirrel!
*Disclosure: I participate in the Amazon Affiliates program so if you click an affiliate link and make a purchase, I make a small commission at no extra cost to you.
What are the Bird and Squirrel Books About?
Bird and Squirrel is a seven book graphic novel series about the adventures of two unlikely friends – a squirrel who is scared of everything and a bird who doesn't have a care in the world.
Who Writes the Bird and Squirrel Books?
James Burks is the author and illustrator of the Bird and Squirrel books.
Burks actually began his career as an animator working on feature films and television shows including Space Jam, the Iron Giant, the Emperor's New Groove, Atlantis, Treasure Planet, Home on the Range, Wow Wow Wubbzy, the Bravest Warriors, and Power Puff Girls.
In addition to the Bird and Squirrel series, Burks is also the author and illustrator of the new Agent 9 series as well as Gabby and Gator, Beep and Bah, Pigs and a Blanket, and When Pigs Fly.
Who Would Enjoy Reading the Bird and Squirrel Books?
Any tween reader who loves graphic novels will enjoy the zany adventures of Bird and Squirrel.
Readers who also love characters who can be clueless, books with animals, fun adventures around the world and books about friendship will enjoy the Bird and Squirrel series.
Bird and Squirrel Reading Level:
Recommended Reading Age: 6-8
Recommended Reading Grades: 2-5
What is the Order of Bird and Squirrel Books?
There are seven books in the Bird and Squirrel series. The Bird and Squirrel books in order include:
Will There Be a Bird & Squirrel Book 8?
As of the release of Bird & Squirrel book 7, Bird & Squirrel All Together, Burks has said that this graphic novel will be the final book in the series so we don't anticipate a book 8 to be released.
Bird and Squirrel Extras:
Learn to Draw with James Burks
Check out this video of James Burks where he talks about how he started drawing as a kid and how he uses basic shapes to draw Bird, Squirrel and Agent 9.
Bird and Squirrel Coloring Pages
If your reader loves the Bird and Squirrel books, download these free coloring pages for them to enjoy!
Is There a Bird and Squirrel TV Show?
The Bird and Squirrel TV show was initially greenlit for the Cartoon Network but according to Burks new management pulled the plug.
Bird and Squirrel Books in Order with Publisher Descriptions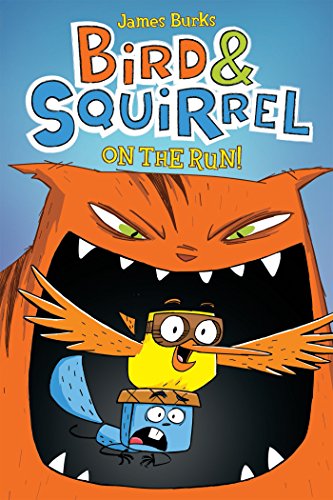 Squirrel is afraid of his own shadow. Bird doesn't have a care in the world. And Cat wants to eat Bird and Squirrel. Of course, he'll have to catch them first, and that's not going to be easy.
Join this trio as they head south for the winter in a hilarious road trip. But watch out! Cat is waiting around every bend, and he's one pesky feline.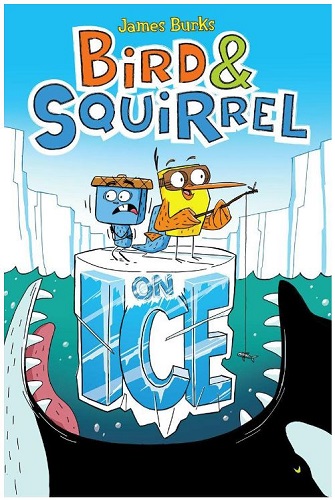 After Bird and Squirrel crash land in the South Pole during a raging blizzard, a penguin named Sakari thinks Bird has come to rid her village of a hungry Killer Whale.
But when Squirrel finds out that Bird will actually be fed to the Killer Whale as a sacrifice, they hatch a crazy plan to escape.
With good timing, a little luck, and help from Sakari, they just might make it out alive. Or they might end up as whale food!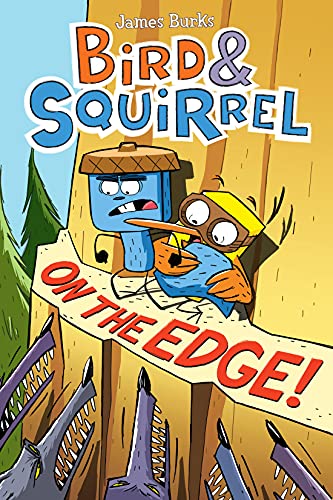 Bird and Squirrel are almost home. All that's left for them to do is cross the Great Mountains. But before they can, the duo stops to chase off wolves hunting a baby bear and in the process Bird gets a knock on the noggin that gives him amnesia.
Now Squirrel has to set aside his fears and keep both Bird and the bear cub safe as they journey on foot over the mountains.
But with a pack of hungry wolves on their tail, can Squirrel step up and be the leader they need to keep them all alive?
It's been a long, crazy trip around the world. Now the duo is back in their beloved forest, and Bird wants to throw a party!
But Squirrel isn't in the mood to celebrate. His house needs a good cleaning, the river has been dammed up by a pesky beaver, and the forest animals are jittery about a growing menace.
Will the dam dry out the forest? Will the mysterious new danger ruin the party? Will Bird finally convince Squirrel to let go and just have a good time? Find out in their hilarious new adventure!
When Red has to go spend the night helping Grandmole, Bird and Squirrel are put in charge of taking care of Squirrel's daughter, Birdie.
But Birdie wants to go with her mom because staying home is so BORING! So Bird convinces Squirrel (despite his better judgment) to have some fun while Red is gone.
And as far as Bird is concerned, nothing is more fun than setting off in search of the most elusive creature of the forest: Bigfoot!
And even though Squirrel teaches Birdie that being prepared is always best, nothing can prepare them for the crazy adventures ahead!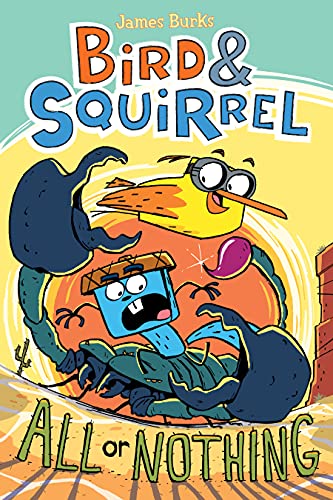 The dangerous Horned Toad 500 cross-country race is coming up and Bird's father has always won it. But when his dad gets injured, Bird reluctantly joins the race to save the family honor.
While dealing with the scorching desert heat and dirty tricks from another team, Bird and Squirrel are put to the ultimate test of endurance and sportsmanship.
Along the way, the duo learns that, win or lose, having good friends and family will always get you to the finish line.
When best friends Bird and Squirrel find a treasure map, adventure calls once again. Squirrel is worried about the dangers ahead, but this time, Red and Birdie aren't going to miss out on the fun.
The foursome's path is full of kooky clues, wacky weather, and creepy creatures. What sort of treasure is at the end of their journey? And can Bird work up the courage to tell his best friend something important?
Bird & Squirrel All Together is the thrilling, heartfelt finale to James Burks's hilarious and action-packed series.
Discover the Best Chapter Book Series for Tweens!
Related Book Lists: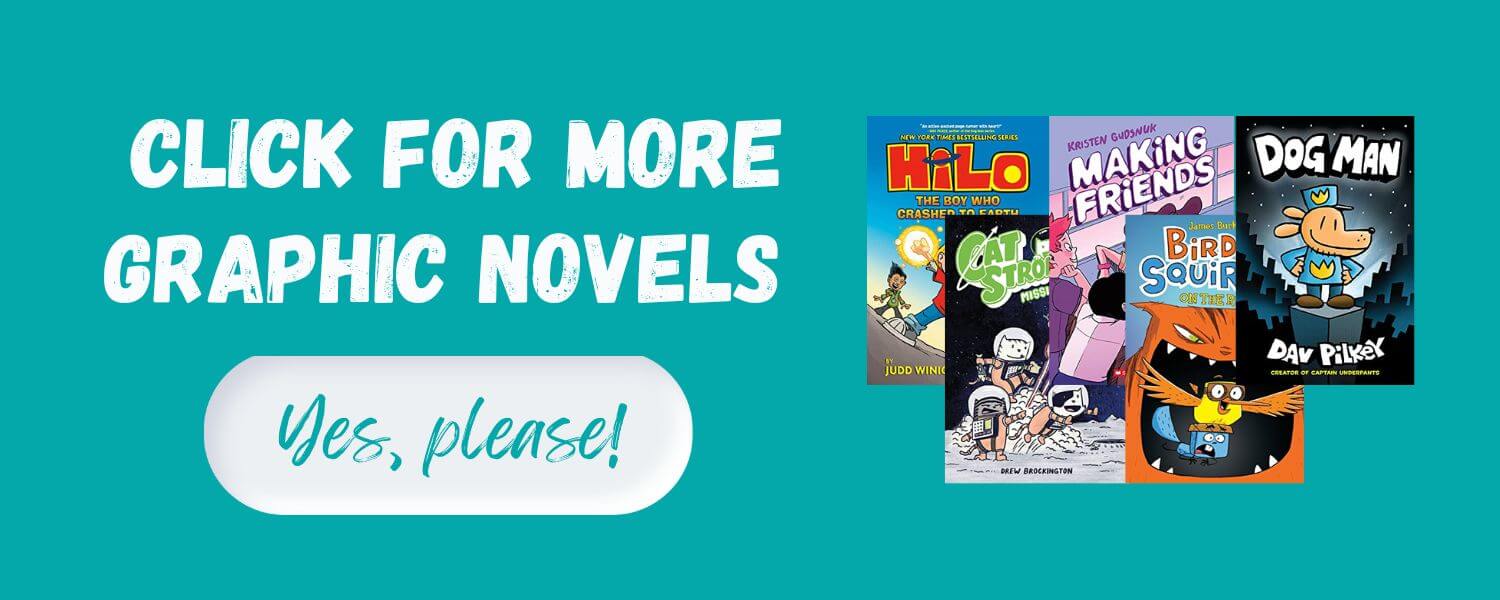 Pin This For Later: