Cat lovers are going to want to check out this ultimate guide to Katie the Catsitter graphic novel series.
Tween readers will enjoy this fun, middle grade graphic novel series and can learn all about the Katie the Catsitter books in order below.
*Disclosure: I participate in the Amazon Affiliates program so if you click an affiliate link and make a purchase, I make a small commission at no extra cost to you.
Who Writes the Katie the Catsitter Books?
Colleen AF Venable is the author of the middle grade graphic novel series, Katie the Catsitter. Colleen is a lifetime comic fan, is an avid rollerskater, animal rescuer, and once started a national holiday (National Lumberjack Day celebrated every September 26)!
What are the Katie the Catsitter Books About?
Katie the Catsitter is about a girl in middle school who befriends a group of 217 cats and their escapades together while she navigates friendships of her own.
Who Would Enjoy the Katie the Catsitter Books?
Fans of Raina Telgemeier will enjoy this middle grade graphic novel series. Graphic novel fans who also enjoy books about growing up, friendship, heroes, and of course cats will adore this series.
Katie the Catsitter Recommended Reading Level:
Recommended Reading Age: 8-11
Recommended Reading Grades: 3-7
How Many Katie the Catsitter Books are There?
There are currently three Katie the Catsitter books in the series.
Katie the Catsitter Books in Order:
Katie the Catsitter Books in Order with Publisher's Description:
Katie is dreading the boring summer ahead while her best friends are all away at camp–something that's way out of Katie and her mom's budget, UNLESS Katie can figure out a way to earn the money for camp herself.
But when Katie gets a job catsitting for her mysterious upstairs neighbor, life get interesting.
First, Madeline has 217 cats (!) and they're not exactly . . . normal cats. Also, why is Madeline always out EXACTLY when the city's most notorious villain commits crimes?!
Is it possible that Katie's upstairs neighbor is really a super villain? Can Katie wrangle a whole lot of wayward cats, save a best friendship (why is Beth barely writing back? And who's this boy she keeps talking about?!), AND crack the biggest story in the city's history? Some heroes have capes . . . Katie has cats!
Katie loves skating with the Wheelas and the fact that she's officially a superhero sidekick. But now that school's starting, everything's changing.
The Mousetress is getting blamed for things Katie knows she didn't do. Sidekick training is NOT as exciting as she'd hoped. Katie's best friend Beth is back in town and Beth's new boyfriend is always hanging around (ugh!). Not to mention that all of Katie's friends are mad at her.
Fixing this will be harder than any skateboarding trick. But with the help of 217 slightly out of the ordinary cats, Katie's going to try!

Can she clear the Mousestress's name, uncover the real supervillain, and become the sidekick (and the friend) she's always dreamed of being?
What's better than BFFs? Super sidekick BFFs! Katie can't wait to have Beth join her for sidekick training! Until . . . it turns out Beth might be a way better sidekick than Katie!
And now Beth and Marie are hanging out all the time, Jess is acting super weird, and Katie still needs to tell her mom about being a sidekick. Oh yeah, and giant robots are attacking the city. So. That's not great.

Can Katie and 217 super-unusual cats work together to save the city (and seventh grade)? Or is Katie about to be in super trouble?
Bonus: includes instructions to make your own friendship bracelet!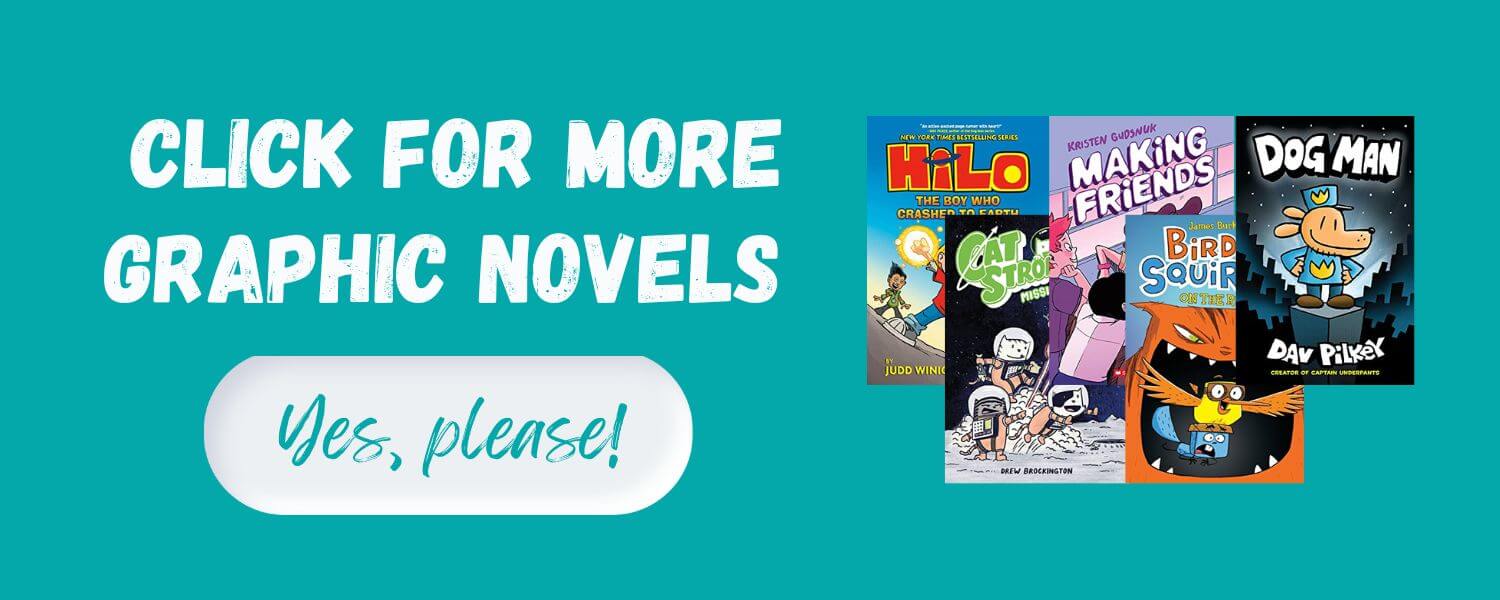 Related Book Lists:
Pin This for Later: