I'm always on the lookout for new chapter books and graphic novels for tween readers because my tweens LOVE to breeze through new releases. I've gathered the most anticipated new chapter books and graphic novels my kids cannot wait to read below so be sure to add them to your kids' TBR lists too!
For even more books, don't miss these lists of new books for kids:
*Disclosure: I participate in the Amazon Affiliates program so if you click an affiliate link and make a purchase, I make a small commission at no extra cost to you.
30 New Chapter Books & Graphic Novels for Tweens Coming Fall 2023
Valdez Jones VIII calls himself Wrecker because his great-great-great-great-great-grandfather salvaged shipwrecks for a living.
So is it destiny, irony, or just bad luck when Wrecker comes across a speedboat that has run hard aground on a sand flat? The men in the boat don't want Wrecker to call for help—in fact, they'll pay him to forget he ever saw them.
Wrecker would be happy to forget, but he keeps seeing these men all over Key West—at the marina, in the cemetery, even right outside his own door. And now they want more than his silence—they want a lookout.
He'll have to dive deep into their shady dealings to figure out a way to escape this tangled net.
The novel unfolds during Percy's senior year at Alternative High School in New York — after the action of The Heroes of Olympus, but before The Trials of Apollo.
This time around, Percy is not worried about saving the world. He has a much harder quest: getting into college.
New Rome University requires recommendation letters from three gods, which means . . . yep, you guessed it. Percy has to run quests to get the letters. (That sound you hear is Percy screaming into his pillow in frustration.)

First quest: the cupbearer of the gods, Ganymede, is missing his chalice. Not only is this embarrassing. It's also a potential disaster, since any mortal who happens to drink from the cup will gain immortality.
Percy, Annabeth and Grover have to find that chalice and return it to Ganymede before anyone realizes he lost it. These gods . . . they really need GPS tags on their magic items, don't they?
Related: Percy Jackson Books in Order
The world is no longer safe for the Dragon Rider Murtagh and his dragon, Thorn. An evil king has been toppled, and they are left to face the consequences of the reluctant role they played in his reign of terror. Now they are hated and alone, exiled to the outskirts of society.
Throughout the land, hushed voices whisper of brittle ground and a faint scent of brimstone in the air—and Murtagh senses that something wicked lurks in the shadows of Alagaësia. So begins an epic journey into lands both familiar and untraveled, where Murtagh and Thorn must use every weapon in their arsenal, from brains to brawn, to find and outwit a mysterious witch. A witch who is much more than she seems. 
Related: Eragon Books in Order
The last kids may have escaped the forbidden fortress by the skin of their teeth, but there isn't much to celebrate. Thrull has what he needs to complete the Tower, Rezzoch will most certainly come to Earth, and the world as they know it will cease to exist.
Except Jack's Cosmic Hand is now even more powerful than he realized, and it might just be able to stop the inevitable from happening. To get the answers he seeks, he'll need to travel farther than he's ever been. He must go . . . to the monster dimension!
Related: Last Kids on Earth Books in Order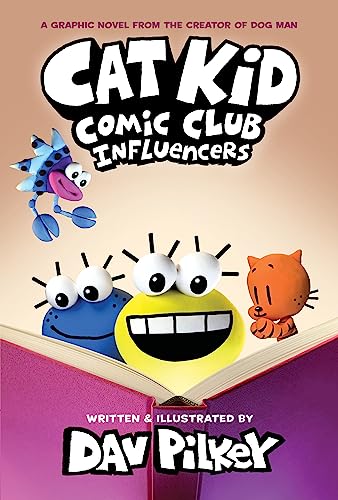 The Cat Kid Comic Club is in crisis! After learning that one of their comics will be published, the baby frogs are filled with anxiety and doubt.
How will they get their creative groove back? Will Naomi or Melvin emerge as a leader? Will Flippy convince them to finally straighten up and fly right?
The story is hysterical, thought-provoking, and full of action-packed mini-comics: "Frogzilla vs. Mechafrogzilla," "I Am Dr. Fredric Wertham," "Two Birds," and "RoboChubbs."
Bestselling author-illustrator Dav Pilkey shows the reader that the best way to influence people is to be open, gentle, and kind.
The variety of art styles, paired with Pilkey's trademark storytelling and humor, inspires imagination and innovation for readers of all ages.
Related: Cat Kid Comic Club Books in Order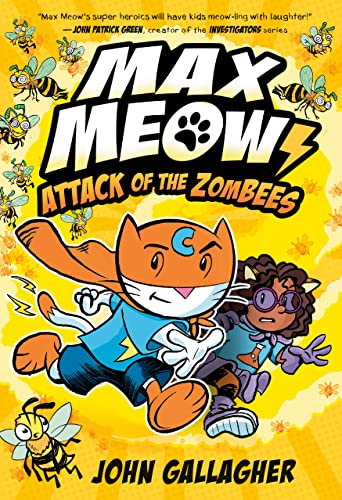 Buzzzz off bad guys! There's a new villain in Kittyopolis—Dr. ZomBEE! And he has it in for the city's bees! (Boy, does that sting!). Why would anyone want to hurt bees?! And who is Dr. ZomBEE? It's a Kittyopolis mystery!
Can Max and Mindy get to the bottom of it or are they about to BEE stung?! Find out what the buzz is about in the fifth laugh out loud funny Max Meow graphic novel!
Related: Max Meow Books in Order
Eleven-year-old Juniper Lane is thrown into a Christmas adventure like no other when she seeks the help of a mysterious woodsman living in her local park, who she suspects is Santa himself, and accidentally gets exposed to North Pole magic.
K2 O'Hero is a seemingly ordinary boy—after all, he and his twin sister, Izzabird, have been sworn to keep their family's Magical history a secret. Not even their infuriating stepsiblings, Theo and Mabel, know that Magic exists. They believe K2 to be the most hopeless person they have ever known.
But K2 has a secret gift: He draws maps of worlds that are beyond the wildest imaginations. Worlds with six hundred moons, burning rivers, and dark, twisty jungles alive with plants that hunt by the smell of fear. But what K2 doesn't know is that the maps he draws are real.
When their baby sister, Annipeck, is kidnapped, the warring stepsiblings will have to use K2's gift to find a crossing point into one of those worlds and embark on a daring rescue mission.
It's winter break in the Cardboard Kingdom, and kids from the town across the park want to play together! But according to the evil Sorceress, not just anyone can join the kingdom… So it's not long before the two communities spiral into battle.
Will the Sorceress realize the error of her ways before all hope is lost? Will friendship still manage to win the day?
Emmett Woodhouse, handsome, clever and rich, with a comfortable home and happy disposition seemed to unite some of the best blessings of existence and had lived nearly eighteen years in the world with very little to distress or vex him.
Emmett knows he's blessed. And because of that, he tries to give back: from charity work to letting the often irritating Georgia sit at his table at lunch, he knows it's important to be nice. And recently, he's found a new way of giving back: matchmaking.
He set up his best friend Taylor with her new boyfriend and it's gone perfectly. So when his occasional friend-with-benefits Harrison starts saying he wants a boyfriend (something Emmett definitely does NOT want to be), he decides to try and find Harrison the perfect man at Highbury Academy.
Emmett's childhood friend, Miles, thinks finding a boyfriend for a guy you sleep with is a bad idea. But Miles is straight, and Emmett says this is gay life – your friends, your lovers, your boyfriends – they all come from the same very small pool. That's why Emmett doesn't date – to keep things clean.
He knows the human brain isn't done developing until twenty-five, so any relationship he enters into before then would inevitably end in a breakup, in loss. And he's seen what loss can do. His mother passed away four years ago and his Dad hasn't been the same since.
But the lines Emmett tries to draw are more porous than he thinks, and as he tries to find Harrison the perfect match, he learns that gifted as he may be, maybe he has no idea what he's doing when it comes to love.
Billy and his friends know that Waterfall Woods is out of bounds; strange things are rumored to have happened there and no one in their village has ventured past its walls for decades . . . But when they discover a secret way in, Billy and his best friends, Anna, Jimmy and Andy, can't resist the temptation to explore!
Only to quickly discover that the woods are brimming with magic and inhabited by all sorts of unusual creatures, including a whole community of sprites who need the children's help!
With magical battles, a long-lost mythical city, fantastical flying machines, epic feasts and one GIANT rescue — not to mention some mouth-watering recipes at the back — get ready for an adventure you'll never forget!
Ben Ripley and his friends are training in Alaska when Cyrus Hale is kidnapped by his old Russian nemesis. Ben, Erica, and the others mount a rescue mission, but events quickly spiral out of control in a plot involving the secret history of US-Russian relations, a young KGB agent with skills to rival Erica's—and lots and lots of bears.
When Kyle learns that the world's most famous game maker, Luigi Lemoncello, has designed the town's new library and is having an invitation-only lock-in on opening night, he's determined to be there! But the tricky part isn't getting into the library–it's getting out. Because when morning comes, the doors stay locked. Kyle and the other kids must solve every clue and figure out every secret puzzle to find the hidden escape route!
Eleven-year-old Cinzia is a printer's apprentice. She adores Mestra Aronne for taking her in—most guilds don't have room for apprentices with a crippled leg—and she loves life in the raggedy workshop that smells of paper and printing, where secrets and stories are always circulating. So when Mestra Aronne is imprisoned for publishing accusations against the ruling family, Cinzia will do anything to prove that Mestra Aronne only told the truth.
Elena is the exact same age as Cinzia, but she's forced to keep to her rooms and garden. To protect her, according to her mother. To protect the city, according to her uncle. Because Elena is not the charming, powerful noble her family wants her to be. According to them, she doesn't communicate well. She's too gullible and literal and struggles to understand other people.
After unexpectedly meeting face-to-face, the girls follow a trail of clues through their golden city, drawing supporters and learning more about their home and each other than they ever could have imagined. If one person—no matter how young—can change the course of history, just imagine what a whole flock of them could do.
The third book in the Harry Potter series, illustrated in brilliant full color by MinaLima and featuring eight exclusive interactive elements, including the Marauder's Map and more!
Return to Hogwarts in this stunning edition of Harry Potter and the Prisoner of Azkaban. J.K. Rowling's complete and unabridged text is accompanied by full-color illustrations on nearly every page and eight paper-engineered interactive elements: Readers will explore the Knight Bus, reveal the Grim in a teacup, spin the Time-Turner, and more.
Related: Harry Potter Illustrated Books
Dogtown is a shelter for stray dogs, misbehaving dogs, and discarded robot dogs, whose owners have outgrown them.
Chance, a real dog, has been in Dogtown since her owners unwittingly left her with irresponsible dog-sitters who skipped town. Metal Head is a robot dog who dreams of being back in a real home.
And Mouse is a mouse who has the run of Dogtown, pilfering kibble, and performing clever feats to protect the dogs he loves.
When Chance and Metal Head embark on an adventure to find their forever homes, there is danger, cheese sandwiches, a charging station, and some unexpected kindnesses along the way.
Max Plink's life is complicated. Her parents aren't getting along. The school bullies are relentless―and her own sister is the cruelest of them. Worst of all, her mouth is a mess. With a mismatched puzzle of a jaw, Max has a Class II malocclusion, otherwise known as a severe overbite.
She already has braces, which means she lives on Advil and soft foods after each orthodontist appointment. But now Max has to wear painful (and totally awkward) orthodontic headgear nicknamed "the jawbreaker." Could things get any worse?
Yes. The journalism competition Max wants to enter has a video component. But being on camera means showing her face not just to her junior high classmates, but possibly the whole city. Going viral is the last thing Max needs, but winning this competition is what she wants most. Turns out, following her dreams is complicated, too.
When the coding club finds that their app has a malicious user, Morgan, Zoey, and Daniel code an update to contend with a mischievous AI llama that's guiding a not-so-popular kid named Marcus to cause chaos in the school.
Annoying little siblings, chaotic pranks, and more abound as they race to repair the glitchy app—and their own friendships—in their school before the damage is irreversible.
This kid-friendly collection of tales from Greek mythology showcases familiar favorites from the well-loved Greeking Out podcast as well as brand-new, never-before-aired stories.
Join Persephone on her journey through the mystifying depths of the Underworld. Venture onwards with Heracles as he tackles his 12 death-defying labors. And join mythological figures you may not have heard of before, including scheming gods and goddesses, honorable—and not so honorable—heroes, and magnificent monsters.
Dynamic, playful illustrations coupled with laugh-out-loud storytelling and real information about ancient Greece—delivered by the all-knowing Oracle of Wi-Fi—make this collection of fabulous fables a fresh addition to any history-lover's library.
Ooh la la! Nikki Maxwell and her band are on their way to Paris, but they run into some roadblocks on the way… And Nikki's French skills may not be as reliable as she hoped! Can she get them moving again in time to reach their destination?
Twelve-year-old Sophie Foster has never quite fit into her life. She's skipped multiple grades and doesn't really connect with the older kids at school, but she's not comfortable with her family, either. The reason? Sophie's a Telepath, someone who can read minds. No one knows her secret—at least, that's what she thinks…
But the day Sophie meets Fitz, a mysterious (and adorable) boy, she learns she's not alone. He's a Telepath too, and it turns out the reason she has never felt at home is that, well…she isn't. Fitz opens Sophie's eyes to a shocking truth, and she is forced to leave behind her family for a new life in a place that is vastly different from what she has ever known.
Unsinkable detectives Mango and Brash are back in InvestiGators: All Tide Up, a high seas adventure that takes the hit series by John Patrick Green to uncharted waters!
When a cruise captain is found drifting at sea and delirious, the search begins for his missing ship and passengers! Did it sink? Was it boat-napped? Are supernatural forces at play? And can the InvestiGators unravel this maritime mystery before a second cruise befalls a similarly unfathomable fate? Seas the day and find out in this new nautical adventure!
In May of 1890, Enola Holmes is finally fully on her own and, no longer hiding from her older brothers Sherlock and Mycroft, attending classes and occasionally pursuing her chosen profession as a scientific perditorian, a finder of lost things and people.
Wolcott Balestier, the representative of an American book publisher, arrived in London on a singular mission—to contract with English authors for their latest works. When Balestier disappears on the streets of London one day, his great friend—Rudyard Kipling—bursts into Enola's office looking for help in finding him.
Brash and unwilling to hire a young woman, instead he turns to Sherlock Holmes. Convinced that evil has befallen Balestier, at the hands of rival American publishers who pirate the works of English authors, he sets the elder Holmes on the trail.
But Enola is not one to accept defeat, especially not to her brother, and sets off on her own—determined to learn the truth behind the disappearance of the young American. Can book publishing truly be so ruthless and deadly or can the missing man be rescued from his apparent fate and returned to his friends and loved ones?
The redoubtable Enola is determined to do just that, even if it means working with her brother Sherlock!
Halfway through the fifth grade, Penny Lowry is discovering that things are actually going . . . okay! With her friends Maria, Kristian, and Rocco on her side, and her lovable dog Cosmo, she can make it through anything. And when her anxiety comes back, there's always her doodling, or talking to Mrs. Hines, the Feelings Teacher.
But big change is around the corner: Penny's family is moving to a new house, her mom is about to give birth to twins, and most stressful of all, she's been tapped for a role in her class play!
Rolling with life's surprises isn't Penny's strength. But she's learning . . . one doodle at a time!
Learning magic is no easy thing, even for young Claudia. Despite a bit of help from a book of spells created by Kpp'Ar, her father's former mentor, it's all she can do to keep things from blowing up in her face―often with spectacularly messy results.
But a spell book isn't the only thing that Kpp'Ar left behind when he suddenly and mysteriously vanished. In his wake stands the Puzzle House, a bizarre tower full of magical traps, tricks, contraptions, and―what else―puzzles.
Claudia is sure that the old mage left a gift for her and her brother, Soren, somewhere deep within its walls, and she is determined to find out exactly what it is. Can Claudia and Soren uncover all the mysteries hidden within the Puzzle House? Or will they discover a darkness that will change them forever?
Kiya and Kinjal have succeeded in their first quest in the magical world of the Kingdom Beyond, but whatever good they achieved might not be enough. Their faithful flying horses Snowy and Raat reappear and whisk them back to the Kingdom to help the water pari–winged merpeople―who are slowly being poisoned by the very water in which they live. It is up to the twins to figure it out and put a stop to it.
Fortunately, Kiya has the know-how to solve this mystery…if only she can put the pieces together before the evil serpent king Sesha knows they've reentered the Kingdom!
What happens when the world's biggest cat video star gets accused of a crime she didn't commit? She becomes a cat on the run, that's what.
But how do you avoid capture and prove your innocence when you are the most famous feline on the planet? Well, it ain't easy.
Follow Princess Beautiful — for that is her name — as she goes from meme megastar #1 to public enemy #1 and cheer her on as she fights to clear her name.
Is she a super villain? An internet-famous buffoon? Or a butt-kicking gal who's just been seriously underestimated?
It was 1964 in the brand-new state of Alaska, a vast land of staggering beauty and heart-stopping dangers. Eleven-year-old Jack had grown up living happily with his parents in an off-the-grid cabin, miles from their closest neighbors.
Grizzlies and wolves outnumbered people, and dark winter days were 30 degrees below zero. Jack had always thought of himself as strong — "Alaska tough". But then the most powerful earthquake in American history — the Good Friday Earthquake — struck.
The 9.2 magnitude quake lasted nearly five minutes, destroying downtown Anchorage and sending 30-foot tsunamis into coastal cities, wiping out entire communities. Its vibrations were felt around the world. In the end, it caused billions of dollars in damage and the death of 129 people.
Can two kids save the world and work their family food truck?
First-generation Filipino siblings JJ and Althea struggle to belong at school. JJ wants to fit in with the crowd, while Althea wants to be accepted as she is.
To make matters worse, they have to help their parents run the family food truck by dressing up as a dancing pig and passing out samples. Ugh! And their mom is always pointing out lessons from Filipino folklore — annoying tales they've heard again and again.
But when witches, ogres, and other creatures from those same stories threaten their family, JJ and Althea realize that the folklore may be more real that they'd suspected. Can they embrace who they really are and save their family?
Pup has boundless energy and endless optimism; Dragon is cool and thoughtful but always up for adventure … together, they are best friends who are always there for one another. In their first adventure, they are trying to catch one of Santa's little helpers–only Dragon has no idea what a Santa is let alone an elf.
Related Lists: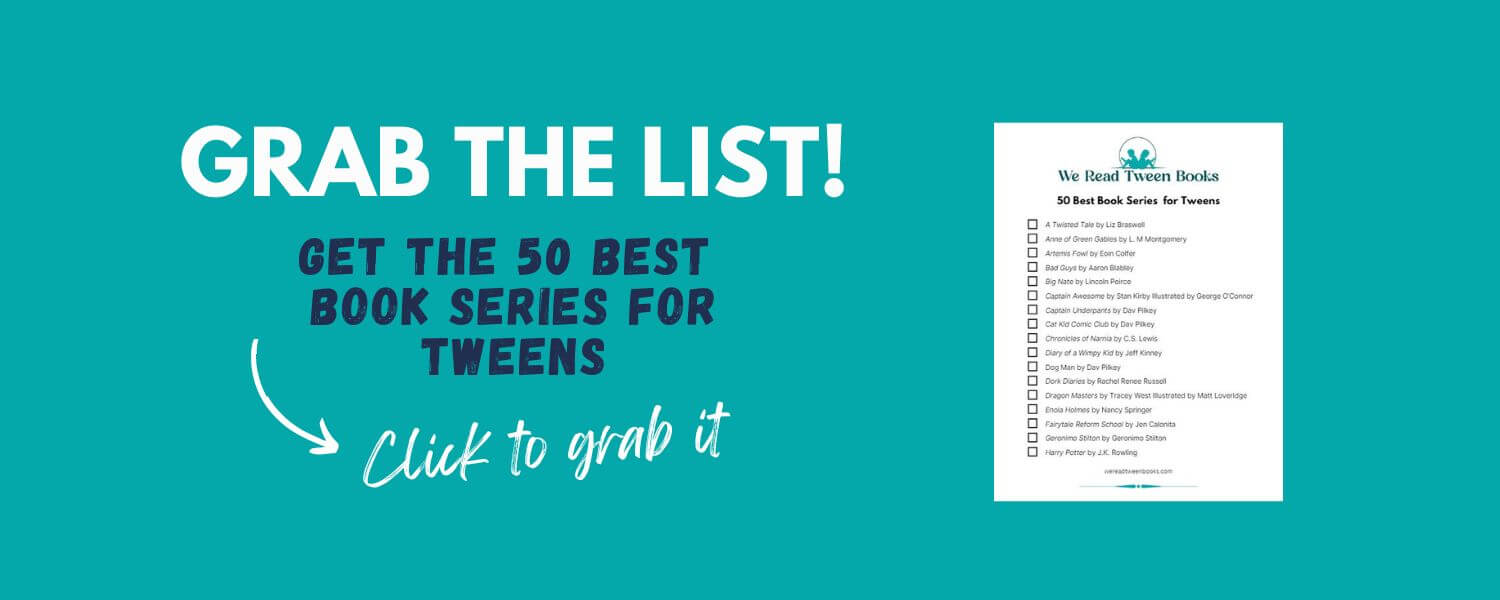 Pin This: