Discover some of the best books for tween girls that they won't want to put down. If you're in the market for books for tween girls in your household, then look no further as these are some of the favorites in our house!
*Disclosure: I participate in the Amazon Affiliates program so if you click an affiliate link and make a purchase, I make a small commission at no extra cost to you.
Thanks to the Babysitters Club books by Ann M. Martin, I became a voracious reader as a tween girl.
I had to read every book in the series, and I've since passed my book collection onto my tween daughter who has devoured them as I did.
I firmly believe that if you can get some great books for tween girls into their hands at this age, then you can really solidify a love of reading for life.
Tween girls have the best imaginations and books help them to further cultivate their creativity by diving into new worlds with characters they can call friends.
Personally, I think the best books for tween girls are those that are entertaining and humorous that have a great story and strong characters that tweens can enjoy.
Yes, some books for tween girls can explore heavier topics such as bullying, friendship woes, family trials and other worldly topics, but I would be hesitant to have EVERY book my tween daughter reads be a "heavier" book because that might spoil her love of reading.
I want her to giggle and run to me to tell me the latest shenanigans that the character got into. Or share how the fantasy world she's reading about is just "so cool."
When she's in her later teenage years, I'll let some young adult books dive into the heavy topics but as a tween I want her to enjoy reading for reading sake.
But that's not to say that I don't look for books for tween girls that showcase resilient girls or characters who rise above. Those are the examples I want my tween daughter to read and emulate.
So, the books for tween girls on this list offer a wide variety from graphic novels to chapter books to books with a topical theme to those that are just designed to entertain.
These are the books for tween girls that my daughter has enjoyed or recommends and we think your tween reader will enjoy too!
Be sure to also stop by our book list of best books for tween boys as girls would love them too!
Have your own book recommendation for tween girls? Be sure to share it in the comments below. We'd love to hear it.
Happy reading!
Leslie
Best Books for Tween Girls Recommended by a Mom and Tween Girl!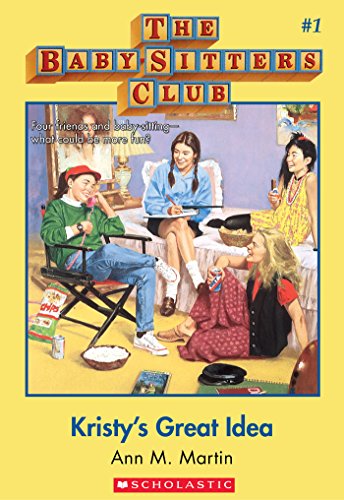 When Kristy Thomas has the great idea to form a baby-sitters club–a chance to earn money and spend time with her friends, all while doing something they each love to do–she has no idea how much the club will change everything.
Crank calls, uncontrollable toddlers, wild pets, untruthful clients . . . running a business is hard work! Kristy and her co-founders, Mary Anne, Claudia, and Stacey, are sure they can handle anything. But only if they stick together.
Gilly wouldn't call herself wicked, exactly. But when you have five little brothers and sisters and live in a run-down boot, you have to get creative to make ends meet. Gilly's a pretty good thief (if she does say so herself).
Until she gets caught.
Gilly's sentenced to three months at Fairy Tale Reform School where all of the teachers are former (super-scary) villains like the Big Bad Wolf, the Evil Queen, and Cinderella's Wicked Stepmother. Harsh.
But when she meets fellow students Jax and Kayla, she learns there's more to this school than its heroic mission.
There's a battle brewing and Gilly has to wonder…just how good these bad guys really are?
Related: Fairy Tale Reform School: The Ultimate Guide
At home, Maggie is the odd one out. Her parents are preoccupied with getting ready for a new baby, and her younger brothers are twins and always in their own world.
Maggie loves animals and thinks a new puppy to call her own is the answer, but when she goes to select one on her birthday, she breaks out in hives and rashes.
She's severely allergic to anything with fur!
Can Maggie outsmart her allergies and find the perfect pet?
Starting at a new school is scary, especially with a giant hearing aid strapped to your chest! At her old school, everyone in Cece's class was deaf. Here, she's different.
She's sure the kids are staring at the Phonic Ear, the powerful aid that will help her hear her teacher. Too bad it also seems certain to repel potential friends.

Then Cece makes a startling discovery. With the Phonic Ear she can hear her teacher not just in the classroom but anywhere her teacher is in the school—in the hallway . . . in the teacher's lounge . . . in the bathroom!
This is power. Maybe even superpower! Cece is on her way to becoming El Deafo, Listener for All.
But the funny thing about being a superhero is that it's just another way of feeling different . . . and lonely. Can Cece channel her powers into finding the thing she wants most, a true friend?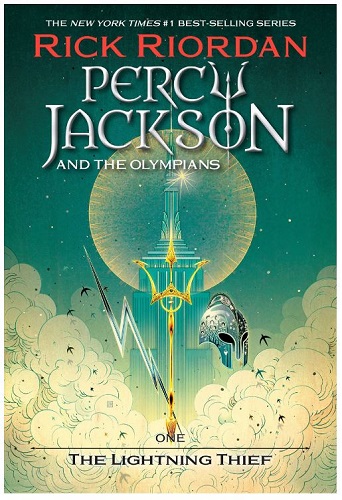 Percy Jackson is about to be kicked out of boarding school . . . again. And that's the least of his troubles.
Lately, mythological monsters and the gods of Mount Olympus seem to be walking straight out of the pages of Percy's Greek mythology textbook and into his life. And worse, he's angered a few of them.
Zeus's master lightning bolt has been stolen, and Percy is the prime suspect. Now Percy and his friends have just ten days to find and return Zeus's stolen property and bring peace to a warring Mount Olympus.
But to succeed on his quest, Percy will have to do more than catch the true thief: he must come to terms with the father who abandoned him; solve the riddle of the Oracle, which warns him of betrayal by a friend; and unravel a treachery more powerful than the gods themselves.
Related: Percy Jackson Books in Order: The Ultimate Guide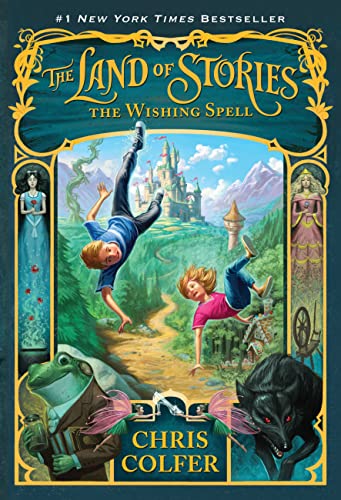 Alex and Conner Bailey's world is about to change forever, in this fast-paced adventure that uniquely combines our modern day world with the enchanting realm of classic fairy tales.

The Land of Stories tells the tale of twins Alex and Conner. Through the mysterious powers of a cherished book of stories, they leave their world behind and find themselves in a foreign land full of wonder and magic where they come face-to-face with fairy tale characters they grew up reading about.

But after a series of encounters with witches, wolves, goblins, and trolls alike, getting back home is going to be harder than they thought.
Discover the Best Chapter Book Series for Tweens!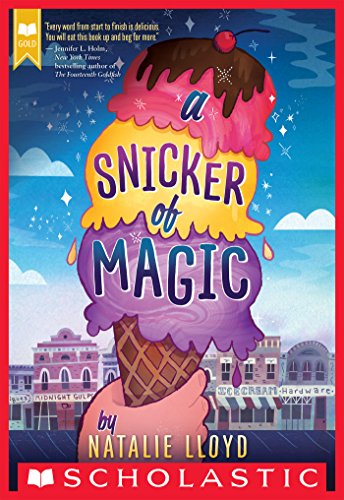 Midnight Gulch used to be a magical place, a town where people could sing up thunderstorms and dance up sunflowers. But that was long ago, before a curse drove the magic away.
Twelve-year-old Felicity knows all about things like that; her nomadic mother is cursed with a wandering heart. But when she arrives in Midnight Gulch, Felicity thinks her luck's about to change.
A "word collector," Felicity sees words everywhere—shining above strangers, tucked into church eves, and tangled up her dog's floppy ears—but Midnight Gulch is the first place she's ever seen the word "home."
And then there's Jonah, a mysterious, spiky-haired do-gooder who shimmers with words Felicity's never seen before, words that make Felicity's heart beat a little faster.
Felicity wants to stay in Midnight Gulch more than anything, but first, she'll need to figure out how to bring back the magic, breaking the spell that's been cast over the town . . . and her mother's broken heart.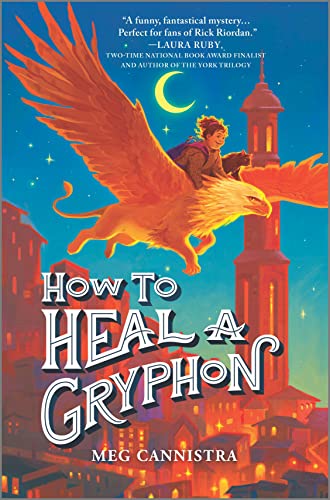 With her thirteenth birthday just around the corner, Giada Bellantuono has to make a big decision: Will she join the family business and become a healer or follow her dreams?
But even though she knows her calling is to heal vulnerable animals, using her powers to treat magical creatures is decidedly not allowed.

When a group of witches kidnaps her beloved older brother, Rocco, and her parents are away, Giada is the only person left who can rescue him.
Swept into the magical underground city of Malafi, Giada will need the help of her new companions to save her brother—or risk losing him forever.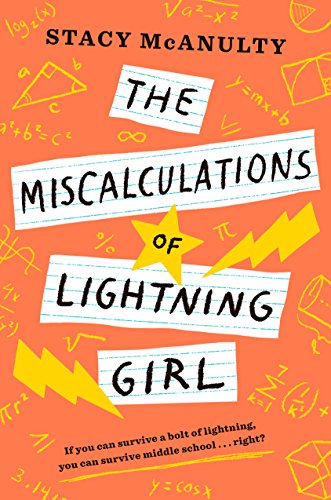 Lucy Callahan was struck by lightning. She doesn't remember it, but it changed her life forever. The zap gave her genius-level math skills, and ever since, Lucy has been homeschooled.
Now, at 12 years old, she's technically ready for college. She just has to pass 1 more test–middle school!

Lucy's grandma insists: Go to middle school for 1 year. Make 1 friend. Join 1 activity. And read 1 book (that's not a math textbook!).
Lucy's not sure what a girl who does calculus homework for fun can possibly learn in 7th grade. She has everything she needs at home, where nobody can make fun of her rigid routines or her superpowered brain.
The equation of Lucy's life has already been solved. Unless there's been a miscalculation?
Discover the Best Chapter Book Series for Tweens!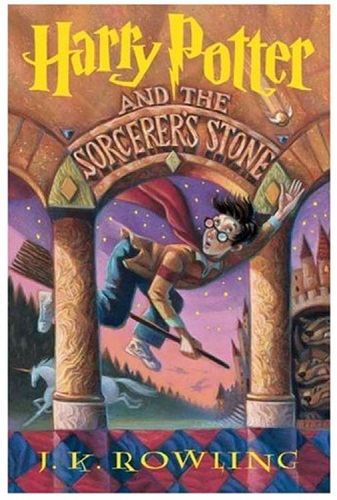 Harry Potter spent ten long years living with Mr. and Mrs. Dursley, an aunt and uncle whose outrageous favoritism of their perfectly awful son Dudley leads to some of the most inspired dark comedy since Charlie and the Chocolate Factory.
But fortunately for Harry, he's about to be granted a scholarship to a unique boarding school called THE HOGWORTS SCHOOL OF WITCHCRAFT AND WIZARDRY, where he will become a school hero at the game of Quidditch (a kind of aerial soccer played high above the ground on broomsticks), he will make some wonderful friends, and, unfortunately, a few terrible enemies.
For although he seems to be getting your run-of-the-mill boarding school experience (well, ok, even that's pretty darn out of the ordinary), Harry Potter has a destiny that he was born to fulfill. A destiny that others would kill to keep him from.
Related: Harry Potter Books in Order: The Ultimate Guide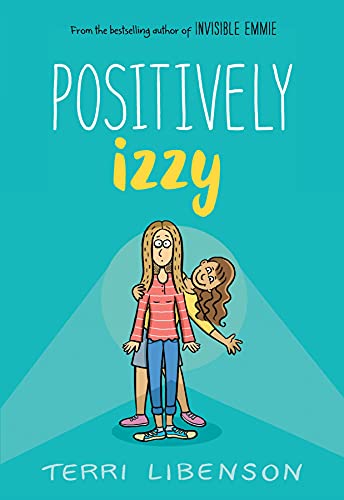 Middle school is all about labels.
Izzy is the dreamer. There's nothing Izzy loves more than acting in skits and making up funny stories. The downside? She can never quite focus enough to get her schoolwork done.
Bri is the brain. But she wants people to see there's more to her than just a report card full of As.
At the same time, she wishes her mom would accept her the way she is and stop bugging her to "break out of her shell" and join drama club.
The girls' lives converge in unexpected ways on the day of a school talent show, which turns out to be even more dramatic than either Bri or Izzy could have imagined.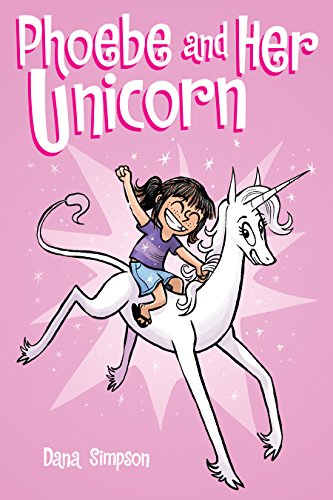 A boy and his dog . . . a girl and her . . . unicorn?

It all started when a girl named Phoebe skipped a rock across a pond and accidentally hit a unicorn in the face.
Improbably, this led to Phoebe being granted one wish, and she used it to make the unicorn, Marigold Heavenly Nostrils, her obligational best friend.
But can a vain mythical beast and a nine-year-old daydreamer really forge a connection? Indeed they can, and that's how Phoebe and Her Unicorn unfolds.
Related: Phoebe and Her Unicorn Books: The Ultimate Guide
Ally has been smart enough to fool a lot of smart people. Every time she lands in a new school, she is able to hide her inability to read by creating clever yet disruptive distractions.
She is afraid to ask for help; after all, how can you cure dumb? However, her newest teacher Mr. Daniels sees the bright, creative kid underneath the trouble maker.
With his help, Ally learns not to be so hard on herself and that dyslexia is nothing to be ashamed of.
As her confidence grows, Ally feels free to be herself and the world starts opening up with possibilities.
She discovers that there's a lot more to her—and to everyone—than a label, and that great minds don't always think alike.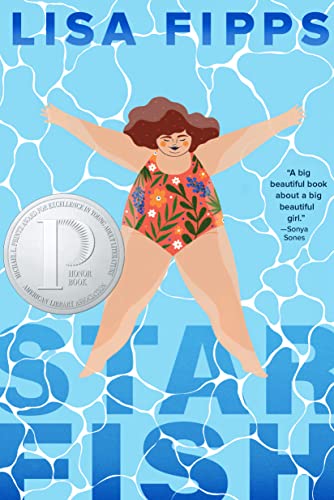 Ever since Ellie wore a whale swimsuit and made a big splash at her fifth birthday party, she's been bullied about her weight.
To cope, she tries to live by the Fat Girl Rules—like "no making waves," "avoid eating in public," and "don't move so fast that your body jiggles." And she's found her safe space—her swimming pool—where she feels weightless in a fat-obsessed world.
In the water, she can stretch herself out like a starfish and take up all the room she wants. It's also where she can get away from her pushy mom, who thinks criticizing Ellie's weight will motivate her to diet.
Fortunately, Ellie has allies in her dad, her therapist, and her new neighbor, Catalina, who loves Ellie for who she is.
With this support buoying her, Ellie might finally be able to cast aside the Fat Girl Rules and starfish in real life–by unapologetically being her own fabulous self.
Amari Peters has never stopped believing her missing brother, Quinton, is alive. Not even when the police told her otherwise, or when she got in trouble for standing up to bullies who said he was gone for good.
So when she finds a ticking briefcase in his closet, containing a nomination for a summer tryout at the Bureau of Supernatural Affairs, she's certain the secretive organization holds the key to locating Quinton—if only she can wrap her head around the idea of magicians, fairies, aliens, and other supernatural creatures all being real.
Now she must compete for a spot against kids who've known about magic their whole lives. No matter how hard she tries, Amari can't seem to escape their intense doubt and scrutiny—especially once her supernaturally enhanced talent is deemed "illegal."
With an evil magician threatening the supernatural world, and her own classmates thinking she's an enemy, Amari has never felt more alone.
But if she doesn't stick it out and pass the tryouts, she may never find out what happened to Quinton.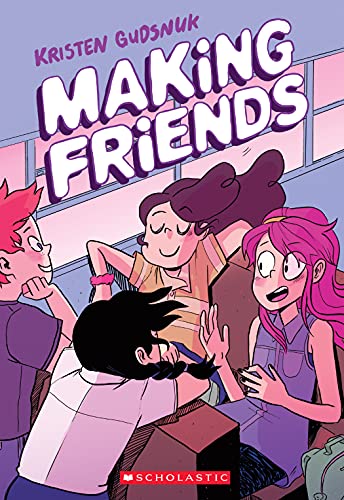 Sometimes making a friend is a lot easier than keeping one!
Sixth grade was SO much easier for Dany. All her friends were in the same room and she knew exactly what to expect out of life.
Now that she's in seventh grade, she's in a new middle school, her friends are in different classes and forming new cliques, and she is totally, completely lost.
What Dany really needs is a new best friend! So when she inherits a magic sketchbook from her eccentric great-aunt in which anything she sketches in it comes to life, she draws Madison, the most amazing, perfect, and awesome best friend ever.
The thing is, even when you create a best friend, there's no guarantee they'll always be your best friend. Especially when they discover they've been created with magic!
Related: Making Friends Book Series: The Ultimate Guide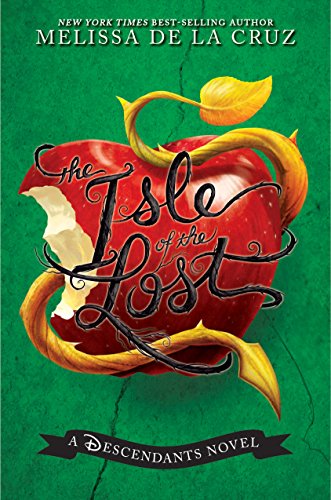 Evil tree. Bad Apple? Twenty years ago, all the evil villains were banished from the kingdom of Auradon to the Isle of the Lost–a dark and dreary place protected by a force field that makes it impossible for them to leave.
Stripped of their magical powers, the villains now live in total isolation, forgotten by the world. Mal learns from her mother, Maleficent, that the key to true darkness, the Dragon's Eye, is located inside her scepter in the forbidden fortress on the far side of the island.
The eye is cursed, and whoever retrieves it will be knocked into a deep sleep for a thousand years. But Mal has a plan to capture it. She'll just need a little help from her "friends."
In their quest for the Dragon's Eye, these four kids begin to realize that just because you come from an evil family tree, being good ain't so bad.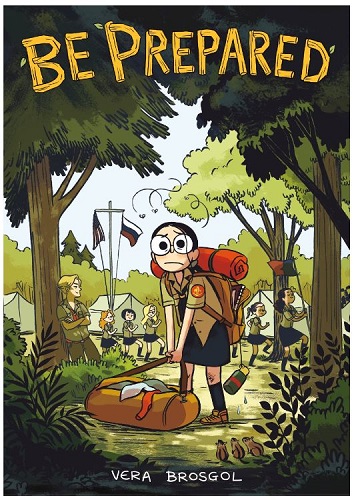 In Be Prepared, all Vera wants to do is fit in―but that's not easy for a Russian girl in the suburbs.
Her friends live in fancy houses and their parents can afford to send them to the best summer camps.
Vera's single mother can't afford that sort of luxury, but there's one summer camp in her price range―Russian summer camp.

Vera is sure she's found the one place she can fit in, but camp is far from what she imagined. And nothing could prepare her for all the "cool girl" drama, endless Russian history lessons, and outhouses straight out of nightmares!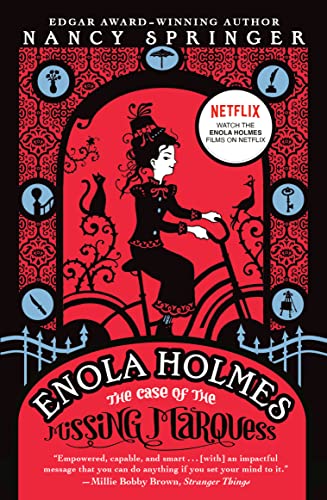 Meet Enola Holmes, teenaged girl turned detective and the younger sister to Sherlock Holmes.

When Enola Holmes, sister to the detective Sherlock Holmes, discovers her mother has disappeared, she quickly embarks on a journey to London in search of her.
But nothing can prepare her for what awaits. Because when she arrives, she finds herself involved in the kidnapping of a young marquess, fleeing murderous villains, and trying to elude her shrewd older brothers—all while attempting to piece together clues to her mother's strange disappearance.
Amid all the mayhem, will Enola be able to decode the necessary clues and find her mother?
Everybody loves Mother Paula's pancakes. Everybody, that is, except the colony of cute but endangered owls that live on the building site of the new restaurant.
Can the awkward new kid and his feral friend prank the pancake people out of town? Or is the owls' fate cemented in pancake batter?

Welcome to Carl Hiaasen's Florida—where the creatures are wild and the people are wilder!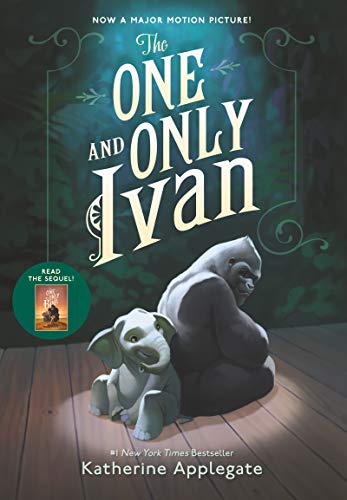 Having spent twenty-seven years behind the glass walls of his enclosure in a shopping mall, Ivan has grown accustomed to humans watching him.
He hardly ever thinks about his life in the jungle. Instead, Ivan occupies himself with television, his friends Stella and Bob, and painting.
But when he meets Ruby, a baby elephant taken from the wild, he is forced to see their home, and his art, through new eyes.
Middle-schooler Bina has everything she's ever wanted. She has new friends and a new band whose song is about to be featured on her favorite television show.

But being in the spotlight is hard. When Bina and her band are offered a record deal, her parents are not thrilled.
Now, Bina is barely speaking to her mom and dad. To make matters worse, Bina and her best friend, Austin, are still awkward around each other after their failed first date.

Can Bina untangle the various melodies in her heart? Or will fame go to her head?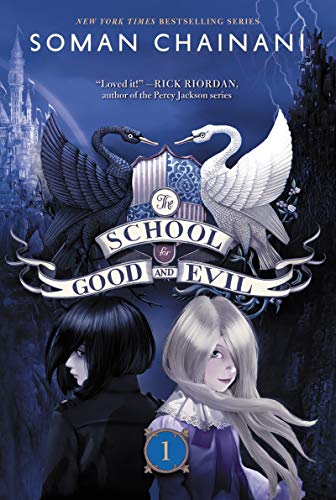 With her glass slippers and devotion to good deeds, Sophie knows she'll earn top marks at the School for Good and join the ranks of past students like Cinderella, Rapunzel, and Snow White.
Meanwhile, Agatha, with her shapeless black frocks and wicked black cat, seems a natural fit for the villains in the School for Evil.
The two girls soon find their fortunes reversed—Sophie's dumped in the School for Evil to take Uglification, Death Curses, and Henchmen Training, while Agatha finds herself in the School for Good, thrust among handsome princes and fair maidens for classes in Princess Etiquette and Animal Communication.
But what if the mistake is actually the first clue to discovering who Sophie and Agatha really are?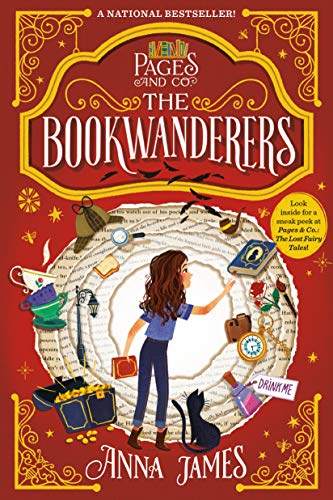 Since her mother's disappearance, eleven-year-old Tilly Pages has found comfort in the stories at Pages & Co., her grandparents' bookshop.
But when her favorite characters, Anne of Green Gables and Alice from Wonderland, start showing up at the shop,Tilly's adventures become very real.
Not only can she follow Anne and Alice into their books, she discovers she can bookwander into any story she chooses.
Tilly's new ability leads her to fun and exciting adventures, but danger may be lurking on the very next page…

When new secrets are uncovered, it's up to Tilly to solve the mystery of what happened to her mother all those years ago.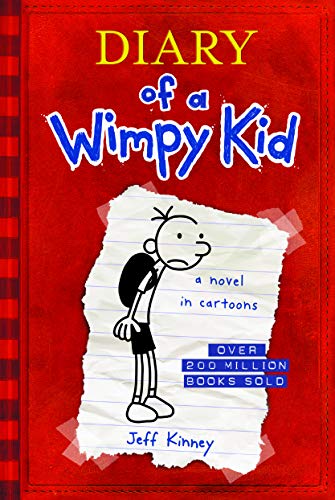 It's a new school year, and Greg Heffley finds himself thrust into middle school, where undersized weaklings share the hallways with kids who are taller, meaner, and already shaving.
The hazards of growing up before you're ready are uniquely revealed through words and drawings as Greg records them in his diary.

In book one of this debut series, Greg is happy to have Rowley, his sidekick, along for the ride.
But when Rowley's star starts to rise, Greg tries to use his best friend's newfound popularity to his own advantage, kicking off a chain of events that will test their friendship in hilarious fashion.
Related: Diary of a Wimpy Kid Books in Order: The Ultimate Guide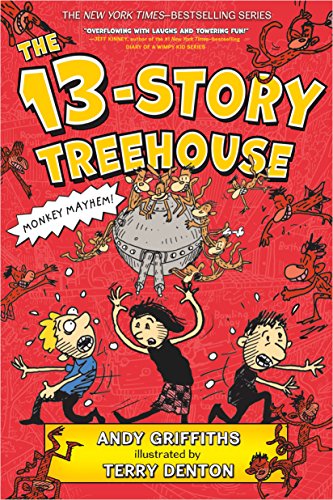 Andy and Terry live in a treehouse. But it's not just any old treehouse, it's the most amazing treehouse in the world!

This treehouse has thirteen stories, a bowling alley, a see-through swimming pool, a secret underground laboratory, and a marshmallow machine that follows you around and automatically shoots marshmallows into your mouth whenever you are hungry.

Life would be perfect for Andy and Terry if it wasn't for the fact that they have to write their next book, which is almost impossible because there are just so many distractions, including thirteen flying cats, giant bananas, mermaids, a sea monsters pretending to be mermaids, enormous gorillas, and dangerous burp gas-bubblegum bubbles!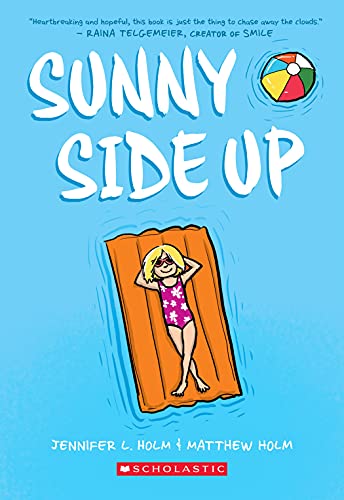 Sunny Lewin has been packed off to Florida to live with her grandfather for the summer. At first she thought Florida might be fun — it is the home of Disney World, after all.
But the place where Gramps lives is no amusement park. It's full of . . . old people. Really old people.
Luckily, Sunny isn't the only kid around. She meets Buzz, a boy who is completely obsessed with comic books, and soon they're having adventures of their own: facing off against golfball-eating alligators, runaway cats, and mysteriously disappearing neighbors.
But the question remains — why is Sunny down in Florida in the first place? The answer lies in a family secret that won't be secret to Sunny much longer.
Four adventurers step through a wardrobe door and into the land of Narnia, a land enslaved by the power of the White Witch.
But when almost all hope is lost, the return of the Great Lion, Aslan, signals a great change . . . and a great sacrifice.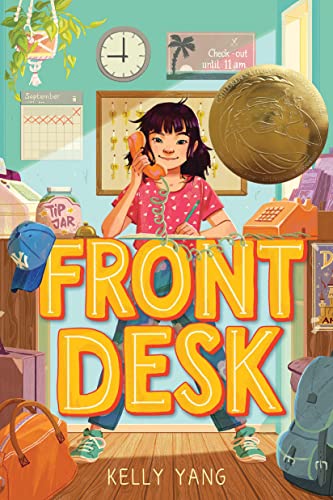 Tang has a lot of secrets. Number 1: She lives in a motel, not a big house. Every day, while her immigrant parents clean the rooms, ten-year-old Mia manages the front desk of the Calivista Motel and tends to its guests.
Number 2: Her parents hide immigrants. And if the mean motel owner, Mr. Yao, finds out they've been letting them stay in the empty rooms for free, the Tangs will be doomed.
Number 3: She wants to be a writer. But how can she when her mom thinks she should stick to math because English is not her first language?
It will take all of Mia's courage, kindness, and hard work to get through this year. Will she be able to hold on to her job, help the immigrants and guests, escape Mr. Yao, and go for her dreams?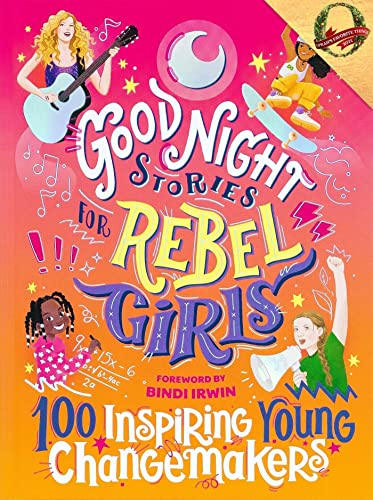 Readers of all ages will be inspired by the fascinating stories of well-known women like Greta Thunberg, Bethany Hamilton, Bindi Irwin, Zendaya, and the Linda Lindas.
They'll also meet up-and-coming powerhouses like inventor Vinisha Umashankar, sustainable fashion designer Marine Serre, stuntwoman Sadiqua Bynum, filmmaker Taegen Yardley, poet Alexandra Huynh, and environmental activist Helena Gualinga.
The girls and women in the book come from different countries and backgrounds yet they all share a common goal: making the world a better place.
Barrier-breaking performer Keke Palmer became the youngest talk show host in US history. Entrepreneur Mikaila Ulmer founded a lemonade company to help save honeybees. Brazilian skateboarder Rayssa Leal turned a hobby into an Olympic dream.
And British body positivity advocate Megan Jayne Crabbe and Indigenous artist Te Manaia Jennings inspire kids to keep their minds healthy.
With a foreword by conservationist and TV personality Bindi Irwin, 100 Inspiring Young Changemakers features the work of authors, artists, and editors aged 30 and under.
Each story is told in the whimsical fairy tale style that has made this series a success and is paired with a bold, full-page portrait created by young female and nonbinary artists from around the world.
This enchanting collection encourages girls everywhere to dream big, starting small!
Every year, in the magical town of Ravenskill, Witchlings who participate in the Black Moon Ceremony are placed into covens and come into their powers as full-fledged witches.
And twelve-year-old Seven Salazar can't wait to be placed in the most powerful coven with her best friend!
But on the night of the ceremony, in front of the entire town, Seven isn't placed in one of the five covens. She's a Spare!
Spare covens have fewer witches, are less powerful, and are looked down on by everyone. Even worse, when Seven and the other two Spares perform the magic circle to seal their coven and cement themselves as sisters, it doesn't work!
They're stuck as Witchlings―and will lose their magic.
Seven invokes her only option: the impossible task. The three Spares will be assigned an impossible task: If they work together and succeed at it, their coven will be sealed and they'll gain their full powers.
If they fail… Well, the last coven to make the attempt ended up being turned into toads. Forever.
But maybe friendship can be the most powerful magic of all.
Twelve-year-old Adela "Addie" Ramírez has a big decision to make when her stepfather proposes adoption.
Addie loves Alex, the only father figure she's ever known, but with a new half brother due in a few months and a big school theater performance on her mind, everything suddenly feels like it's moving too fast.
She has a million questions, and the first is about the young man in the photo she found hidden away in her mother's things.

Addie's sleuthing takes her to a New Mexico ranch, and her world expands to include the legendary Bravos: Rosie and Pancho, her paternal grandparents and former professional wrestlers; Eva and Maggie, her older identical twin cousins who love to spar in and out of the ring; Uncle Mateo, whose lucha couture and advice are unmatched; and Manny, her biological father, who's in the midst of a career comeback.
As luchadores, the Bravos's legacy is strong. But being part of a family is so much harder—it's about showing up, taking off your mask, and working through challenges together.
Related Book Lists: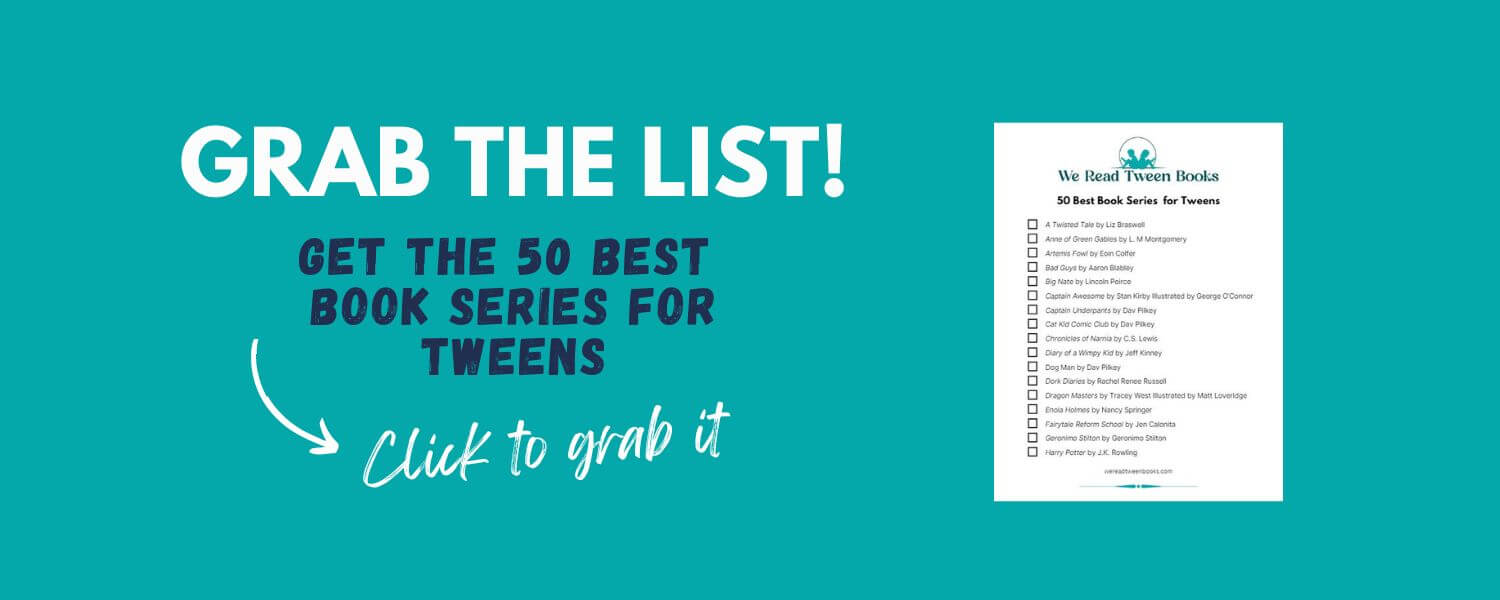 Pin This for Later: