If your reader already loves the I Survived series, then you'll want to discover the I Survived graphic novels.
These are your favorite I Survived stories told through amazing illustrations in graphic novel form that will have your child learning history from children their own age.
*Disclosure: I participate in the Amazon Affiliates program so if you click an affiliate link and make a purchase, I make a small commission at no extra cost to you.
I'm all about making learning fun and graphic novel series are definitely the way to go. I'm so glad that Laura Tarshis agrees and is beginning to turn her popular series, I Survived into graphic novels!
What are the I Survived Graphic Novels About?
The I Survived graphic novels are adapted from the I Survived chapter book series which explores terrifying moments in history told from the perspective of a child who survived them.
They are historical fiction stories that help kids learn about events in the past from kids their own age.
Who Writes the I Survived Graphic Novels?
I absolutely love how the I Survived series came to be.
When Laura Tarshis' son was 8 years old, she had a hard time getting him to read. When she asked him what his perfect book would be he answered, "I want it to be a real story with a lot of action and a main character who's a kid like me."
And so she wrote the first I Survived for her son and has kept on writing them to keep him reading!
As a parent or teacher I think we gravitate toward any type of book or series that can engage our children and the I Survived graphic novel series is perfect.
Who Would Enjoy Reading the I Survived Graphic Novels?
Any reader who adores graphic novels will love to see historical events come to life in pictures so they can envision what living through them must have been like and looked like.
Readers who also enjoy stories with a bit of a thrill, enjoy historical events and who want to read about courage, resilience and hope will enjoy the I Survived graphic novels.
How Many I Survived Graphic Novels are There?
Currently there are 7 I Survived graphic novels to enjoy but I am sure more are on the way!
I Survived Graphic Novels Reading Level
Recommended Reading Age: 8-10
Recommended Reading Grades: 3-7
I Survived Extras: The I Survived Book Club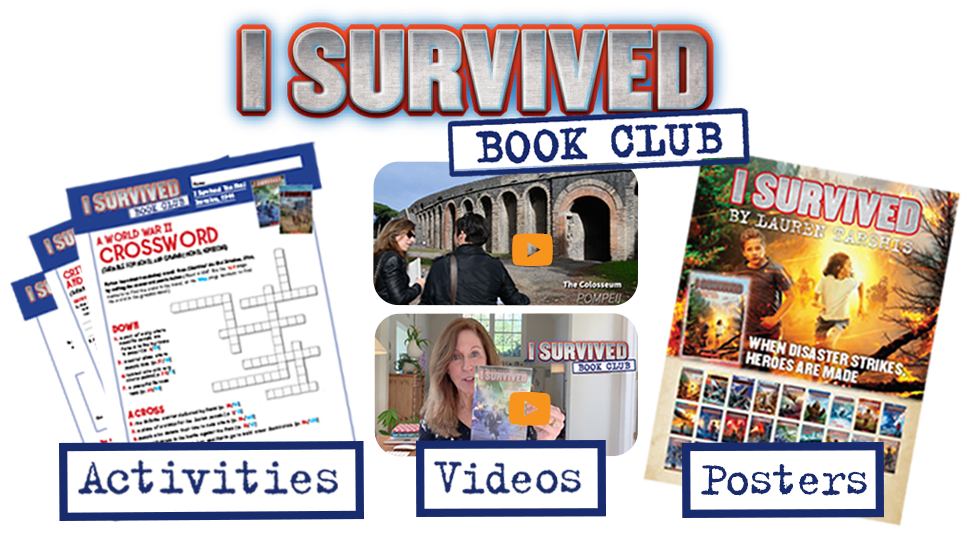 After you read the I Survived graphic novels, check out the I Survived Book Club where you can get access to activity sheets, trivia quizzes, posters, videos and more from the author.
I Survived Graphic Novels in Order
I Survived Graphic Novels in Order of Publication:
I Survived Graphic Novel 1
Publisher's Description:
George Calder must be the luckiest kid alive – he and his little sister, Phoebe, are sailing with their aunt on the Titanic, the greatest ship ever built! George can't resist exploring every inch of the incredible boat, even if it gets him into trouble.
But one night while George is off exploring, a terrible boom shakes the entire boat. Soon the impossible is happening: The Titanic is sinking.
George has always gotten out of trouble before. Can he survive this nightmare?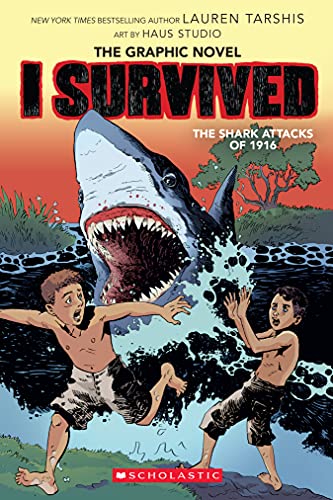 I Survived Graphic Novel 2
Publisher's Description:
Chet Roscow is finally feeling at home in his uncle's little New Jersey town. He has three new friends, and they love cooling off in the creek on hot summer days.
But then comes shocking news: A massive shark has been attacking swimmers in the ocean along the Jersey Shore, not far from where Chet is staying. Fear is in the air.
So when Chet spots a gray fin in the creek, he's sure it's his imagination running wild. It's impossible he's about to come face-to-face with a killer shark… right?
I Survived Graphic Novel 3
Publisher's Description:
It's been years since the Nazis invaded Max Rosen's home country of Poland. All the Jewish people, including Max's fam­ily, have been forced to live in a ghetto.
At least Max and his sister, Zena, had Papa with them . . . until two months ago, when the Nazis took him away. Now Max and Zena are on their own.
One day, with barely enough food to survive, the siblings make a dar­ing escape from Nazi soldiers into the nearby forest. They are found by Jewish resistance fighters, who take them to a safe camp.
But soon, grenades are falling all around them. Can Max and Zena survive the fallout of the Nazi invasion?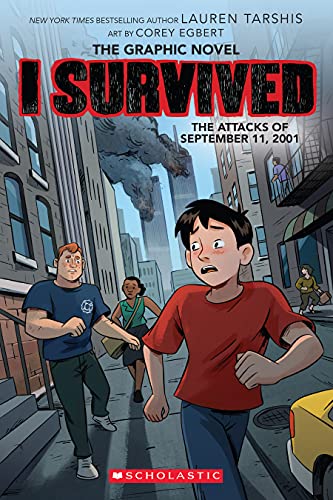 I Survived Graphic Novel 4
Publisher's Description:
The only thing Lucas loves more than football is his Uncle Benny, his dad's best friend at the firehouse where they both work.
Benny taught Lucas everything about football. So when Lucas's parents decide the sport is too dangerous and he needs to quit, Lucas has to talk to his biggest fan.
The next morning, Lucas takes the train to the city instead of the bus to school. It's a bright, beautiful day in New York as Lucas heads to the firehouse.
But just as he arrives, everything changes — and nothing will ever be the same again.
I Survived Graphic Novel 5
Publisher's Description:
No grizzly has ever killed a human in Glacier National Park before… until tonight. Eleven-year-old Melody Vega and her family come to Glacier every year.
Mel loves it here — the beautiful landscapes and wildlife make it easy to forget her real-world troubles. But this year is different. With Mom gone, every moment in the park is a reminder of the past.
Then Mel comes face-to-face with a mighty grizzly. She knows basic bear safety: Don't turn your back. Don't make any sudden movements. And most importantly: Don't run.
That last one is the hardest for Mel; she's been running from her problems all her life. If she wants to survive tonight, she'll have to find the courage to face her fear.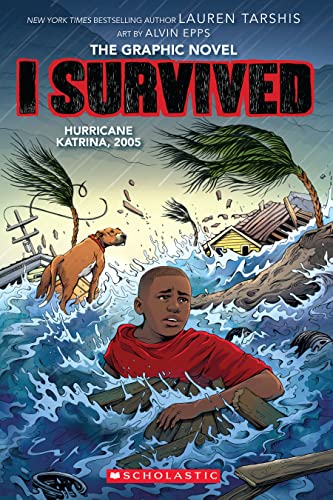 I Survived Graphic Novel 6
Publisher's Description:
The story of a boy, a dog, and the storm of the century is brought vividly to life in this graphic novel adaptation of Lauren Tarshis's bestselling I Survived Hurricane Katrina, 2005, with text adapted by Georgia Ball.
Barry's family tries to evacuate before Hurricane Katrina hits their home in New Orleans. But when his little sister gets terribly sick, they're forced to stay home and wait out the storm.
At first, Katrina doesn't seem to be as bad as predicted. But overnight the levees break, and Barry's world is literally torn apart. He's swept off by the floodwaters, away from his family. Can he survive the storm of the century — alone?
I Survived Graphic Novel 7
Publisher's Description:
Oscar Starling never wanted to move to Chicago. The smog, the stench, the thieves around every corner — it's so different from his old life on the farm.
Will the big city ever feel like home? ​​​​​​​But shortly after Oscar arrives, a huge fire breaks out. All of Chicago is ablaze and one thing is clear: the city is like a powder keg, ready to explode.
An army of firemen tries to help, but this fire is a ferocious beast that wants to devour everything in its path. Will Oscar — and his new city and new friends — survive one of the most famous and devastating fires in history? ​​​​​​​ ​​​​​​​
Related: New Graphic Novels for Tweens Releasing in 2023
Discover the Best Chapter Book Series for Tweens!
More Graphic Novel Book Lists: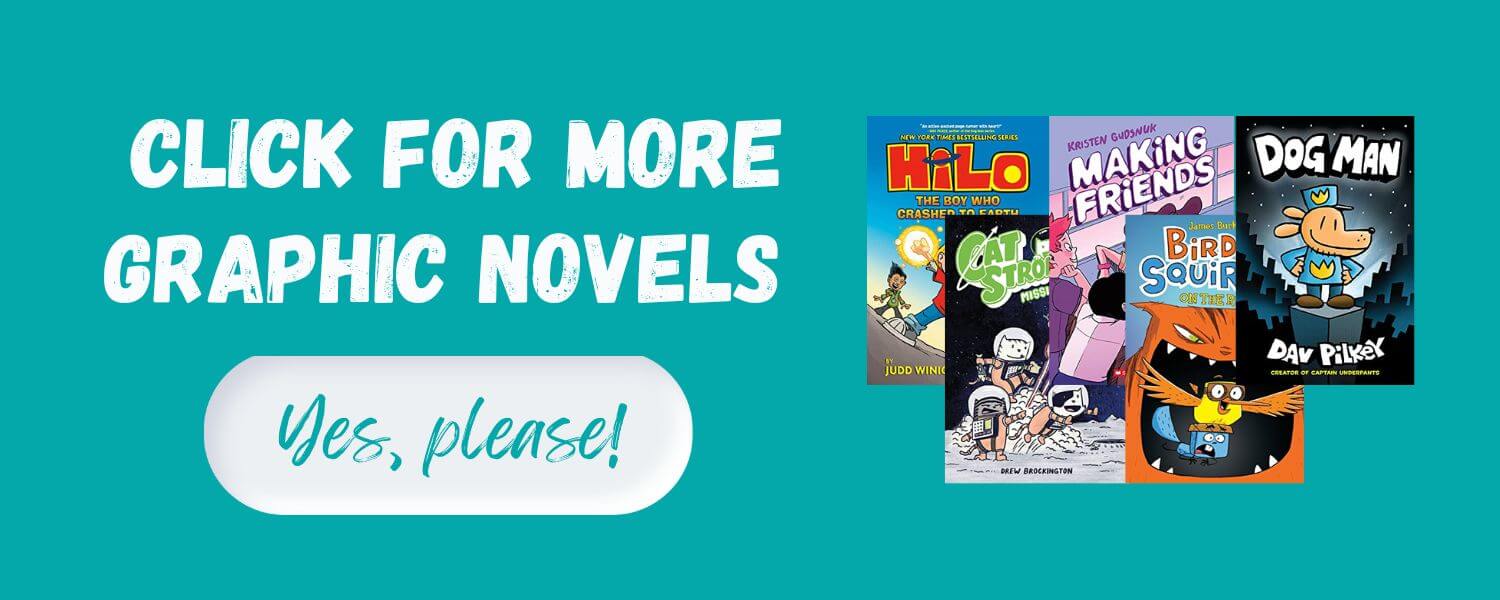 Pin This for Later: