If your young reader loves body swapping stories or books about switching places then this is the book list for them!
These are some of the best body swapping stories that will have tween readers wondering what it would be like if it happened to them!
*Disclosure: I participate in the Amazon Affiliates program so if you click an affiliate link and make a purchase, I make a small commission at no extra cost to you.
If there is one type of story that my son loves, it's body swapping stories! I mean the kid cannot get enough of them which is why he's always asking me to find more.
If you have a young reader at home who also enjoys the hilariousness of when two people magically swap bodies or when two people or twins switch places, then these are the books they will enjoy.
I've scoured ALL the places to find each and every body swapping story that my son and hopefully your reader will enjoy.
Most people think of the classic, The Prince and the Pauper, by Mark Twain but these are the switching books that will appeal to the modern tween.
Have a body swapping or switching places book that I missed? Please share it in the comments below!
The Best Body Swapping Stories for Tweens:
The first and original book in Todd's world-wide best-selling Help! I'm Trapped in… series.
This hysterically funny book about the misadventures of Jake Sherman and his friends have sold more than five million copies worldwide and have been translated into numerous languages.
Read this then check out the other 16 books in the series!
Annabel Andrews is tired of her mother telling her on what to do. She's tired of being told to do her homework, clean up her room, and be nice to her little brother, Ape Face.
If she were an adult, she could do anything she wanted, like watch TV all day and eat marshmallows for breakfast.
One Friday morning, Annabel's wish comes true when she wakes up and realizes she's turned into her mother!
But after a major washing machine mishap, losing Ape Face, and a terrible teacher conference, Annabel starts to suspect that being an adult is not as much fun as it seems.
One thing's for certain — this is one freaky Friday she'll never forget!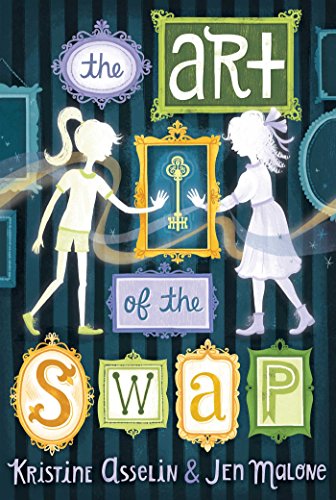 Hannah Jordan lives in a museum…well, sort of. She is the daughter of the caretaker for mansion-turned-museum The Elms in Newport, Rhode Island.
Hannah's captivated by stories of The Elms's original occupants, especially Maggie Dunlap, the tween heiress subject of a painting that went missing during a legendary art heist in 1905.

But when a mysterious mirror allows Hannah and Maggie to switch places in time, suddenly Hannah is racing to stop the heist from happening, while Maggie gets an introduction to iPhones, soccer (which girls can play!), and freedoms like exploring without supervision.
Not to mention the best invention of all: sweatpants (so long, corsets!).

As the hours tick away toward the art heist, something's not adding up. Can the girls work together against time—and across it—to set things right? Or will their temporary swap become a permanent trade?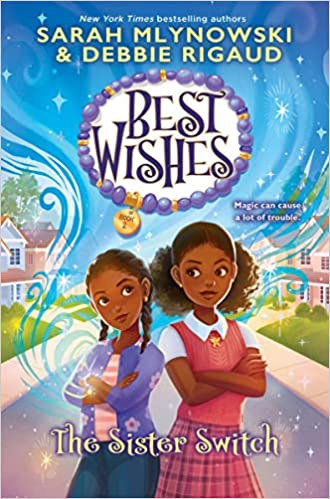 Ten-year-old Addie Asante of Columbus, Ohio, is sick of being the middle sister. Her big sister, Sophie, can do whatever she wants, and her little sister, Camille, is totally spoiled.
When Addie receives a mysterious box in the mail containing a magical bracelet–and a note from a girl in New York named Becca–she's intrigued.
Addie makes a wish on the bracelet to no longer be in the middle and suddenly–POOF–she's literally transformed into her big sister!
At first, getting to be Sophie is amazing: Addie is allowed to hang out at the coffee shop after school, have her own room, AND participate in the school talent show… this is the life!
But as her new long-distance friend Becca warns Addie, this wish-granting bracelet isn't all that it seems. Having a wish come true can get really messy really fast.
Plus, in a twist of magical chaos, Addie's big sister has become the baby sister, and Addie's baby sister is living as ADDIE!
With friendships–and school tests–on the line, and a sneaky stranger determined to get her hands on the magic bracelet… can Addie and her sisters find a way to switch things BACK before it's too late?
Can Michael and Tom read each other's minds? Michael and Tom Curtis are identical twins who share a love of football.
Unfortunately, because of a tragic accident, Michael must watch from the sidelines as his brother calls the plays on the football field.
During one game Michael concentrates very hard on a play he thinks could help the team, and Tom calls the exact play a split second later! Is it coincidence, or can the boys communicate through ESP?
The boys try a daring experiment in which they push their telepathic powers to the limit … and suddenly, impossibly, Michael is running the ball for a spectacular touchdown!
Katie's reasons why it's better to be Melody:
-She's a boy magnet. I'm more like a boy repellent.
-Her parents never make her do any chores. Meanwhile, I get stuck babysitting almost every day.
-Melody's parents are still married. Mine are, too . . . to other people.

Why Melody thinks Katie has the ideal life:
-Her house is fun and lively. My house is empty and lonely.
-They have family dinners practically every single night. My dad almost never comes home.
-Everyone always talks about how pretty I am, like that's the most important thing, like that's all I am.

Twelve-year-old Katie is insanely jealous of her best friend, Melody. Turns out Melody is jealous of Katie, too.
When they both wish for the exact same thing at the exact same time, to redo summer as each other, their wishes come true.
Katie is Melody and Melody is Katie and neither one has the experience she expected.
In this be-careful-what-you-wish-for tale, two best friends learn that the grass is not always greener on the other side
With one random wish, Jack and Ellie are living life in each other's shoes. He's her. And she's him.
Ellie assumed popular guys didn't worry about body image, being perfect, or talking to girls, but acting like you're cool with everything is tougher than it looks.
Jack thought girls had it easy—no fights with bullies, no demanding dads, no power plays—but facing mean girls at sleepovers and getting grilled about your period is way harder than taking a hit to the face at sports practice.
Now they're dealing with each other's middle school dramas—locker room teasing, cliques, video game battles, bra shopping, and a slew of hilariously awkward moments—until they hopefully switch back!
Seventh grader Frannie Hudson wonders what it would be like to trade in her family for a new one.
Her big brother ignores her. Her mean older sister can't stand her. And her parents have just announced they're going on a last-minute vacation—without her.
When Frannie makes one desperate, crazy wish—BOOM!—she magically bounces into a whole new life, with a totally different family. And. It. Is. Amazing! There's only one catch: waking up as someone else keeps happening.
Plunged into lives and adventures she's only imagined—from being a pop star to meeting one super-cute boy—Frannie finds courage in the unforgettable friends and families she meets along the way.
But as her new life spins out of control, Frannie begins to worry if she'll ever get back home.
Hadley is pretty much the model student: straight As, perfect attendance, front row in class. So what if she's overstressed and overscheduled: She's got school covered. (Life—not so much.)
Ms. Pitt is the kind of teacher who wants you to call her by her first name and puts all the chairs in a circle and tells her students to feel their book reports.
Hadley wishes Ms. Pitt would stick to her lesson plan. Ms. Pitt wishes Hadley would lighten up.
So when Hadley and Ms. Pitt find themselves switched into each other's bodies, the first thing they want to do is switch right back.
It takes a family crisis, a baffled principal, and a (double) first kiss to help them figure out that change can be pretty enlightening.
Even if it is a little freaky!
All Emma wants is for Jeff Matthews to notice her, to avoid sexist boys, and to finally get her period.
All Tom wants is to not look like a wuss at school, to figure out his new blended family, and to get a chance with Kelly A. Neither thinks about much else.
That is until something freaky happens. Emma and Tom wake up one morning in each other's bodies.
Now all Emma can think about is how to dodge the mean girls who torment her and all Tom can think about is how to avoid being alone with Jeff Matthews.

This hilarious and thought-provoking read will have tweens wondering what high school is really like for the classmates they consider their opposites–and have them second-guessing the pre-conceived notions they may have about each other.
Swapping bodies might be fun for some, but when 12-year-old Jack Stevenson wakes up from a freak accident one day and finds himself in his dad's body, his life abruptly becomes one huge disaster after another.
When he realizes that his dad will have to go to school in his place, things instantly get much, much worse.
Will he be able to remain captain of the school football team, and what will happen to Holly, the prettiest girl at school?
She is also the girl he has a huge crush on and is hoping to be his girlfriend.
What will all his friends think of his strange behavior, and how will he ever cope with the sudden catastrophe he's been faced with?
Jake thought Nicole was the perfect girl. Nicole thought Jake was just another clown, cut from the same cloth as his best friend, Mike.
After Nicole harshly rejects Jake in his attempt at a date, Jake vows he would never treat a guy like that if he were a girl.
The next day, his unintentional wish comes true as they wake up in each others' rooms…and bodies. Jake and Nicole quickly learn that being the opposite has its challenges.
Not knowing how this happened or if and when they will change back, they soon realize they will need to work together or risk wrecking each others' lives.
Along the way, they may just find they have more in common than they thought possible.
What if your birthday wish turned you into someone else?

Lavender and Scarlet are nothing alike. Scarlet is tall, pretty, and popular — the star of the soccer team and the queen of the school.
Lavender is . . . well, none of these things. Her friends aren't considered cool, her hair is considered less than uncool, and her performance at the recent talent show is something nobody will ever forget — even though she really, really wants it to be forgotten.

There's only one thing Lavender and Scarlet know for sure they have in common: the same birthday.

They've never had parties together. They've never swapped presents. But this year, because of two wishes that turned all too true, they are about to swap something much bigger than presents.
Because the morning after their birthdays, Lavender is going to wake up in Scarlet's body . . . and Scarlet is going to wake up in Lavender's.
But in order to change back, they're going to have to figure out how to be someone completely opposite of who they ordinarily are.
Ruby Rivera is a twelve-year-old superstar with millions of followers. Skylar Welshman is a seventh grader who wants to be cool–and she's Ruby's biggest fan.
When Skylar and Ruby meet on the set of Ruby's hit show, Ruby of the Lamp, and wish they could switch places . . . it happens!

Now Ruby is living Skylar's life–going to a normal school, eating fro-yo, sleeping in, texting boys . . . it's amazing.
And being Ruby is even better than Skylar imagined–her fancy closet is huge, everyone wants to be her friend, and she gets to spend every day with Ryder Vance, her dreamy costar. Life is a blast!

But when Ruby finds herself dealing with mean girls and Skylar discovers that being a celebrity isn't all red-carpet glamour, the girls start to wonder if being yourself isn't so bad after all.
Can they swap bodies again? Or are they stuck being each other forever?
Tad Spencer lives a life of luxury: a mansion, servants, exotic vacations, and all the toys he could dream of.
But when his father denies him a trip to a theme park, Tad wishes he were someone else.
The next day, he wakes up as Bob Snarby, a carnival worker living in abject conditions in a criminal world.
This terrifying body swap is just the beginning of an adventure that will lead Tad to uncover a secret that will change his life forever.
Em Watts is gone. Emerson Watts didn't even want to go to the new SoHo Stark Megastore grand opening.
But someone needed to look out for her sister, Frida, whose crush, British heartthrob Gabriel Luna, would be singing and signing autographs there-along with the newly appointed Face of Stark, teen supermodel sensation Nikki Howard.
How was Em to know that disaster would strike, changing her,and life as she'd known it, forever?
The Best Trading Places and Switching Books for Tweens:
Prince Brat and his whipping boy inadvertently trade places after becoming involved with dangerous outlaws.
The two boys have nothing in common and even less reason to like each other. But when they find themselves taken hostage after running away, they are left with no choice but to trust each other.
Lottie Pumpkin is an ordinary girl who has spent her life longing for the extraordinary.
Ellie Wolf is the crown princess of Maradova, who wants nothing more than a chance at an ordinary life.
When fate puts Lottie and Ellie in the same dorm room at the prestigious Rosewood Hall, there's only one solution: for the girls to swap identities, and live the lives they've always dreamed of.
But at Rosewood, a secret never stays secret for long. Someone in the school is on to them—and if the truth is revealed, the results may be more treacherous than they ever expected.
Edmund and the Childe were swapped at birth. Now Edmund lives in secret as a changeling in the World Above, his fae powers hidden from his unsuspecting parents and his older sister, Alexis.
The Childe lives among the fae in the World Below, where being a human makes him a curiosity at the royal palace.
But when the cruel sorceress Hawthorne seizes the throne, the Childe and Edmund must unite on a dangerous quest to save both worlds—even if they're not sure which world they belong to.
Trevor and Sam look alike. But their lives couldn't be more different.
Trevor is a movie star, living the Hollywood life in a huge mansion with his own limo, pool, and bowling alley.
There's nothing he doesn't have except the one thing he wants most: to play baseball for real.
Sam is a regular kid who seems to have what it takes to make it to baseball's Major Leagues. He's determined to get the scouts at the big USC tournament to recognize his talent.
And he really wants to see his dad, a struggling screenwriter, realize his own dream.
When Sam signs up at Casting Central to make some extra money, he and Trevor come together on a movie set and see the chance to trade places—to pinch hit for each other and make everyone's dreams come true.
At first, it's all good. . . . But what happens when the boys take their game too far?
In Trading Faces, identical twin sisters Emma (the smart one) and Payton (the popular one) start seventh grade at a brand-new school and discover they've been assigned entirely different schedules—so when they get sick of their respective cliques, they secretly switch places.
What ensues is a hilarious yet poignant romp from middle school to the mall as the twins learn what it means to be true to yourself, even when the rest of the world isn't making it easy.
Candy Apple is a fresh, fun take on fiction for girls: a new line of single titles with pep and pizzazz targeted at the solid middle-grade reader.

Twins Andie and Caitlin are best friends but they couldn't be more different. Andie loves sports and hanging out with her friends — Caitlin is passionate about music and loves learning at school.
Now that junior high is starting, the girls will finally get a chance to pave their own way. They can't wait!
But when Caitlin discovers she'll have to pass a fitness test or spend every day after school doing gym, she fears her year is ruined before it even begins.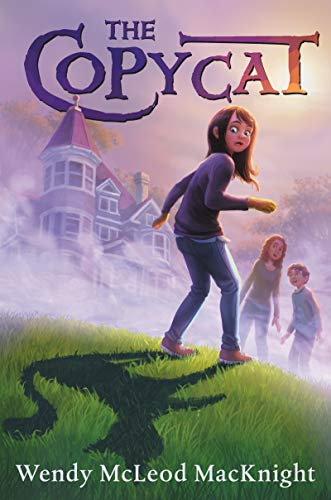 Ali and her parents have moved at least once a year for as long as Ali can remember.
She's attended six different schools, lived in dozens of apartments, and never really felt at home anywhere.
But Ali's parents say living in Saint John, New Brunswick, will be different.
They've moved in with Ali's great-grandmother- a lively ninety-nine-year-old with a quirky old house and room for all of them.
Ali wants to believe it will be their last move, but everything seems too perfect to be true.
To Ali's surprise, things are different this time, but not in the way she'd hoped. She's inherited the Sloane family power- the ability to change her appearance into any living thing. Ali is a Copycat. Literally.
And being the new kid at school is hard enough without worrying about turning into your teacher.
Luckily, Ali's new friends are eager to help. But as Ali soon learns, being a Copycat is no substitute for being yourself.
Discover the Best Chapter Book Series for Tweens!
Related Book Lists: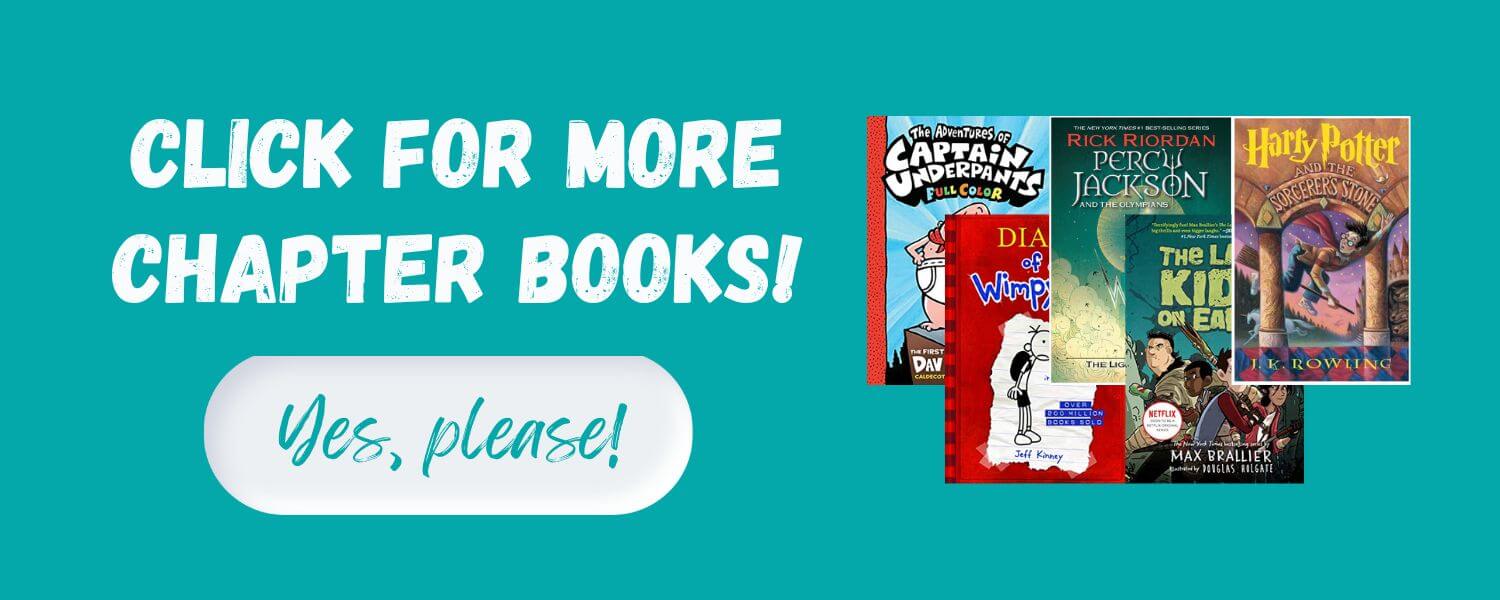 Pin This For Later: