Check out all of the Pizza and Taco books in order in this fun-loving graphic novel series for young readers.
This book list gives you all the Pizza and Taco books in order but then read on for fun extras to enjoy with the Pizza and Taco series and frequently asked questions about the author, reading level and more.
*Disclosure: I participate in the Amazon Affiliates program so if you click an affiliate link and make a purchase, I make a small commission at no extra cost to you.
Pizza and Taco Books in Order:
Pizza and Taco Books in Order with Publisher Descriptions: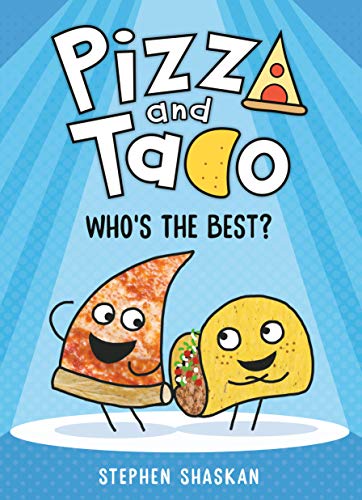 Pizza and Taco Book 1
Best friends are the best! But who is the best? Is it Pizza or Taco? The question is debatable! They both love water slides. They both are friends with Hot Dog and Hamburger. In fact, maybe they should have a debate and get their friends to vote for who's the best!
Can their friendship survive the race for top spot on the popularity food chain? Cast your vote!
Pizza and Taco Book 2
Pizza and Taco have the oh-so-relatable problem of not knowing what to do when boredom strikes. The answer? Throw a party! They have a location, a guest list, and decorations. Everything is perfect . . . until it isn't. In fact, it's kind of a DISASTER!
Ice Cream has a meltdown, and who knew Hamburger was lactose intolerant? (Who invited Cheeseburger anyway?) Well, now they know how NOT to throw a party!!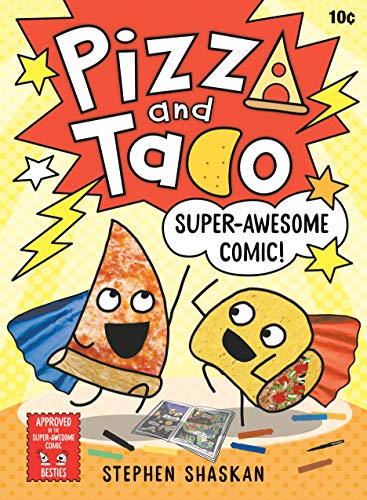 Pizza and Taco Book 3
When you love comics like Pizza and Taco do, the next step after reading them is to collaborate on one!! But what happens when they run up against "artistic differences?" Who gets to have the bigger muscles and the more rad superpowers? Can these two strong-willed foodstuffs compromise and make a comic that is more awesome than the sum of its parts?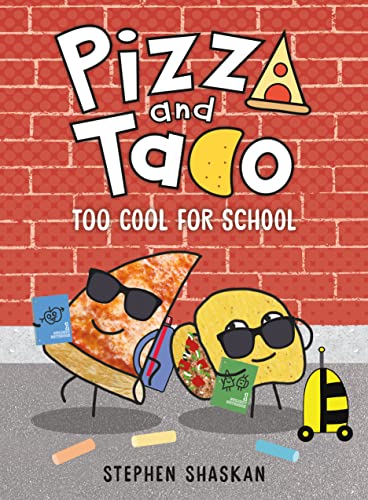 Pizza and Taco Book 4
B.L.T. wears sunglasses–even in school! He's not even worried about being late to class. SO COOL! I mean, "whatever." Pizza and Taco quickly pick up on what's cool–and what's not–by watching B.L.T.'s every move. Will that spell t-r-o-u-b-l-e for Pizza and Taco with their teacher, Mr. Apple?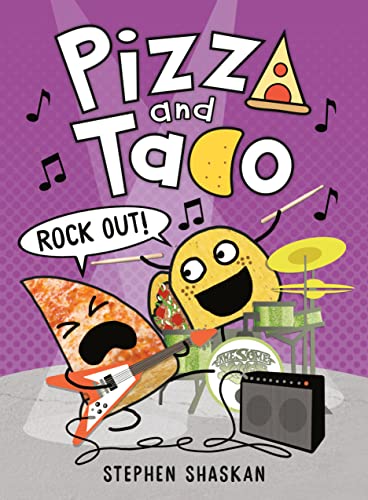 Pizza and Taco Book 5
Pizza and Taco love music! They make lists, and they have tryouts to get more band members. They think they have all the ingredients to rock the scene. But maybe this garage band should stay in the garage!!
Pizza and Taco Book 6
Pizza and Taco aren't afraid! To prove it, they dare each other to be scared. Dark closets and scary movies are a piece of cake—kind of. They're ready for the ultimate test—Ghost Pepper hunting! Pizza and Taco are sure they won't get scared…they made a list, after all!
Frequently Asked Questions About the Pizza and Taco Books:
What is the Pizza and Taco Series About?
The Pizza and Taco books are about two best friends, Pizza and Taco, and the fun they have together while arguing who's best.
How Many Pizza and Taco Books Are There?
There are currently 6 books in the Pizza and Taco graphic novel series.
What is the Pizza and Taco Recommended Reading Level?
Recommended Reading Age: 4-9
Recommended Reading Grades: K-3
Who Writes the Pizza and Taco Books?
Stephen Shanskan is the author of the Pizza and Taco books.
Who Would Enjoy the Pizza and Taco Series?
The Pizza and Taco books are in a graphic novel series created for young readers but any tween reader who loves graphic novels will get a kick out of these books.
Of course anyone who loves FOOD, especially tacos and pizza will enjoy these books, as well as any reader who loves humor and books about friendship and fun.
Pizza and Taco Series Extras:
Visit Stephen Shaskan's web site for fun extras including:
Pizza and Taco Printout Valentines
Maze Printable
Ballots for Who's the Best
Lots of Fun Sheets and Coloring Pages
Discover the Best Chapter Book Series for Tweens!
Related Book Lists: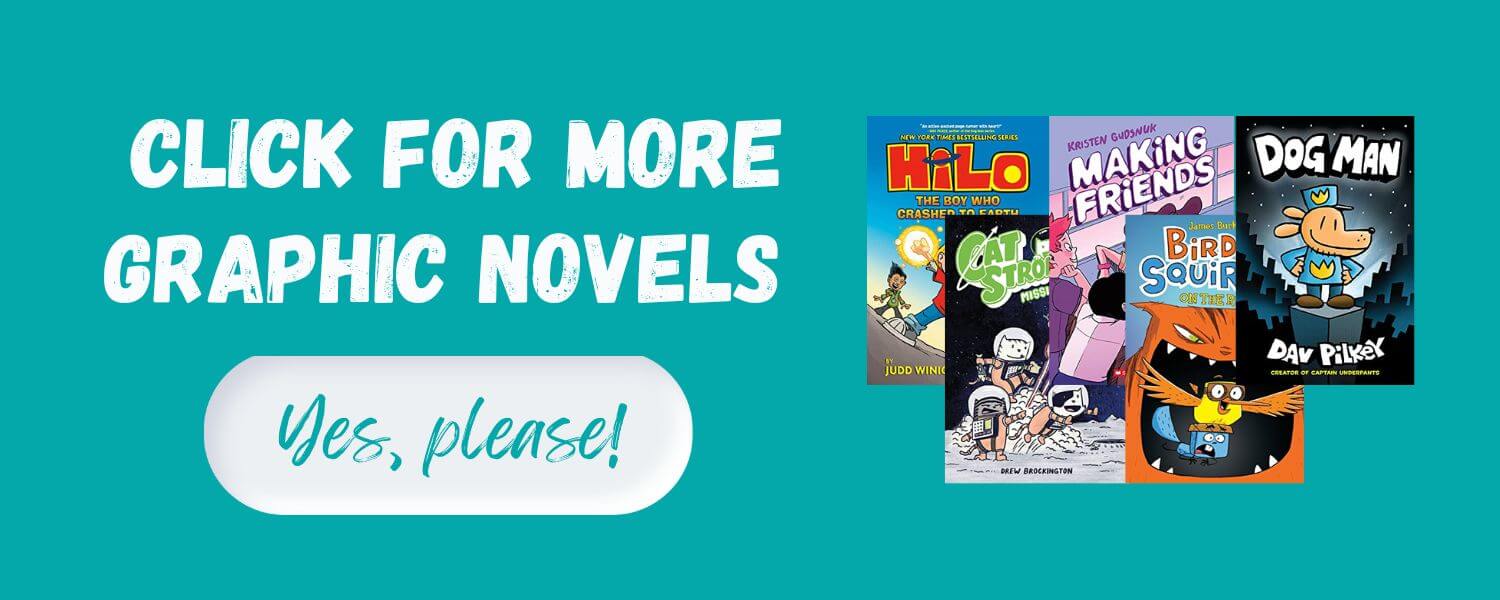 Pin This For Later: