Check out these books like Eragon if you fell in love with the fantasy series and want to read even more books about dragons.
Escape into more fantasy worlds with a dragon at your side in these must-read books like Eragon you can't miss then check out our guide to all the Eragon books in order to make sure you've read every one plus the extras!
*Disclosure: I participate in the Amazon Affiliates program so if you click an affiliate link and make a purchase, I make a small commission at no extra cost to you.
The Best Books Like Eragon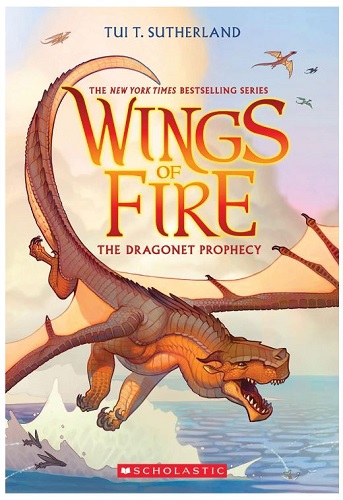 Clay has lived his whole life under the mountain. The MudWing dragonet knows that war is raging between the dragon tribes in the world outside — a war that he and four other dragonets are destined to end, according to the mysterious Prophecy they've been taught.
The five "chosen" dragonets were stolen from their homes while they were still in their eggs and hidden away ever since — all to fulfill the Prophecy.
But not every dragonet wants a destiny. And when danger threatens one of their own, Clay and his friends must choose freedom over fate . . . leave the mountain . . . and set the dragon world on a course that no one could have predicted.
Related: Wings of Fire Books in Order, Wings of Fire Graphic Novels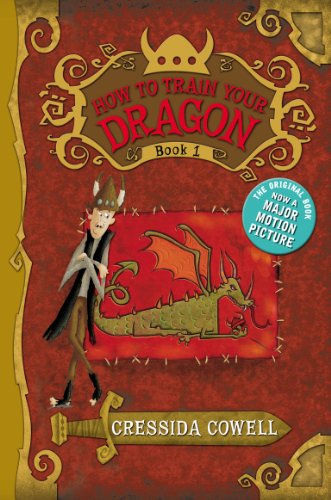 Hiccup Horrendous Haddock III, the quiet and thoughtful son of the Chief of the Hairy Hooligans, tries to pass the important initiation test of his Viking clan by catching and training a dragon. Can Hiccup do it without being torn limb from limb?

Join his adventures and misadventures as he finds a new way to train dragons–and becomes a hero.
Related: How to Train Your Dragon Books in Order
'David ran a hand through his mop of brown hair. Dragons. It was certainly different from his last set of lodgings, where all you got were spiders and the occasional mouse. "It's perfect," he said.'

When David arrives at Wayward Crescent he has no idea what lurks inside the Pennykettle house. Only when he's given his own special dragon does he begin to unlock their mysterious secrets, and to discover the fire within…
On a beautiful world called Pern, an ancient way of life is about to come under attack from a myth that is all too real. Lessa is an outcast survivor—her parents murdered, her birthright stolen—a strong young woman who has never stopped dreaming of revenge.
But when an ancient threat to Pern reemerges, Lessa will rise—upon the back of a great dragon with whom she shares a telepathic bond more intimate than any human connection. Together, dragon and rider will fly . . . and Pern will be changed forever.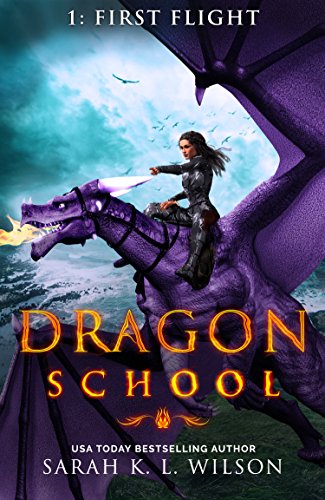 Sixteen-year-old Amel arrived at Dragon School just like everyone else – with a dream to ride dragons and join the Dominion Dragon Riders. But Amel has a crippled leg and Dragon School training is grueling. Before she can even become an initiate, she must complete her First Flight on a dragon. Can Amel survive First Flight and become a Dragon School initiate or will her dreams dash on the rocks below? 
In the hidden dragon sanctuary of Wyrmroost, Celebrant the Just, King of the Dragons, plots his revenge. He has long seen the sanctuaries as prisons, and he wants nothing more than to overthrow his captors and return the world to the Age of Dragons, when he and his kind ruled and reigned without borders. The time has come to break free and reclaim his power.
No one person is capable of stopping Celebrant and his dragon horde. It will take the ancient order of Dragonwatch to gather again if there is any chance of saving the world from destruction. In ancient times, Dragonwatch was a group of wizards, enchantresses, dragon slayers, and others who originally confined the majority of dragons into sanctuaries. But nearly all of the original Dragonwatch members are gone, and so the wizard Agad reaches out to Grandpa Sorenson for help.
As Kendra and Seth confront this new danger, they must draw upon all their skills, talents, and knowledge as only they have the ability to function together as a powerful dragon tamer. Together they must battle against forces with superior supernatural powers and breathtaking magical abilities.
How will the epic dragon showdown end? Will dragons overthrow humans and change the world as we know it?
Discover the Best Chapter Book Series for Tweens!
With a lonely boy named Ben on board, the brave young dragon Firedrake sets out on a magical journey to find the mythical place where silver dragons can live in peace forever.
Flying over moonlit lands and sparkling seas, they encounter fantastic creatures, summon up surprising courage — and cross the path of a ruthless villain with an ancient grudge who's determined to end their quest. Only a secret destiny can save the dragons in this enchanting adventure about the true meaning of home.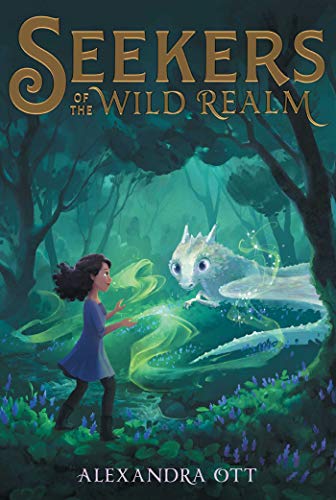 Twelve-year-old Bryn has always dreamed of becoming a Seeker, just like her dad. Only the Seekers are allowed to journey from their small village into the fantastical, untamed wilderness of their island known as the Wild Realm. Once there, they obtain magical items for the village and use magic to protect and heal the incredible creatures native to the Realm.

When one of the elderly Seekers retires, leaving a vacant position, Bryn knows this may be her chance. There's just one problem: Only boys have ever been Seekers. And the training master makes it clear he will not be training a girl.

But then Bryn's biggest rival for the Seeker position, a boy named Ari, shows up at her door. He reveals the baby dragon he's been hiding, and the two strike a deal—if Bryn helps care for the dragon, Ari will share all his training with her.

Even as the two bond over their love of magical animals and their secret trips into the Wild Realm, Bryn doesn't completely trust Ari's motives. Especially as she suspects Ari may know more than he's letting on about the enemy clan stirring up unrest in their village.

When all these secrets come to a head and the stakes are at their highest, Bryn realizes it's up to her to save her family…and the Realm.
When 12-year-old Billy Chan finds out his parents are sending him to a language and culture camp in the middle-of-nowhere China, he can't imagine anything worse. He's not expecting to become friends with fellow campers Dylan O'Donnell, Charlotte Bell, and Liu Ling-Fei.
And he's definitely not planning to meet any dragons. But when the four kids accidentally open a crack in an ancient mountain, they become involved in an ages-old struggle of good versus evil. Now it's up to them to save the Dragon Realm—if they don't, the world as they know it might disappear forever.
Ember St. George is a dragon. At least she was before her adoptive father—a powerful but accident-prone Magician—turned her into a human girl to save her life.
Unfortunately, Ember's growing tendency to burst into flames at certain temperatures—not to mention her invisible wings—is making it too dangerous for her to stay in London. The solution: ship Ember off to her aunt's research station in frigid Antarctica.
Though eccentric Aunt Myra takes getting used to, Ember quickly feels at home in a land of ice storms, mischievous penguins, and twenty-four-hour nights. She even finds herself making friends with a girl genius called Nisha and a mysterious orphan named Moss.
Then she discovers that Antarctica is home to the Winterglass Hunt, a yearly tradition in which rare ice dragons are hunted for their jeweled scales. Furious, Ember decides to join the hunt to sabotage it from the inside.
But being an undercover dragon isn't easy—especially among dragon hunters. Can a twelve-year-old fire dragon survive the dangers that come her way in the Antarctic wilderness and protect the ice dragons from extinction?
Storm beasts and their guardians create perfect weather every day, and Mina longs for a storm beast of her own. But when the gentle girl bonds with a lightning beast—a creature of fire and chaos—everyone's certain it's a mistake. Everyone but Mina and the beast himself, Pixit.
Quickly enrolled in lightning school, Mina struggles to master a guardian's skills, and she discovers that her country's weather comes at a devastating cost—a cost powerful people wish to hide. Mina's never been the type to speak out, but someone has to tell the truth, and, with Pixit's help, she resolves to find a way to be heard.
As a member of the Jade Society, twelve-year-old Faryn Liu dreams of honoring her family and the gods by becoming a warrior. But the Society has shunned Faryn and her brother Alex ever since their father disappeared years ago, forcing them to train in secret.

Then, during an errand into San Francisco, Faryn stumbles into a battle with a demon–and helps defeat it. She just might be the fabled Heaven Breaker, a powerful warrior meant to work for the all-mighty deity, the Jade Emperor, by commanding an army of dragons to defeat the demons. That is, if she can prove her worth and find the island of the immortals before the Lunar New Year.

With Alex and other unlikely allies at her side, Faryn sets off on a daring quest across Chinatowns. But becoming the Heaven Breaker will require more sacrifices than she first realized. . . What will Faryn be willing to give up to claim her destiny?
When Arthur and Rose were little, they were heroes in the Land of Roar, an imaginary world that they found by climbing through the folding bed in their grandad's attic. Roar was filled with things they loved – dragons, mermaids, ninja wizards and adventure – as well as things that scared them (including a very creepy scarecrow…)
Now the twins are eleven, Roar is just a memory. But when they help Grandad clean out the attic, Arthur is horrified as Grandad is pulled into the folding bed and vanishes. Is he playing a joke? Or is Roar … real?
On the island of Arcosi, dragons and their riders used to rule the skies. But now they are only legends, found in bedtime stories, on beautiful murals and ancient jewellery. Then servant girl Milla witnesses a murder and finds herself caring for the last four dragon eggs.
Forced to keep them secret amidst the growing tensions in the city, she begins to fear that the island's ruler, Duke Olvar, isn't all that he seems. But how can Milla and her friends keep the eggs safe when it means endangering everything she's ever loved? Fiery friendships, forgotten family and the struggle for power collide as Milla's fight to save the dragons leads her to discover her own hidden past.
The last thing Barclay Thorne ever wanted was an adventure.

Thankfully, as an apprentice to the town's mushroom farmer, Barclay need only work hard and follow the rules to one day become the head mushroom farmer himself. No danger required. But then Barclay accidentally breaks his town's most sacred rule: never ever EVER stray into the Woods, for within the Woods lurk vicious magical Beasts.

To Barclay's horror, he faces a fate far worse than being eaten: he unwittingly bonds with a Beast and is run out of town by an angry mob. Determined to break this bond and return home, Barclay journeys to find the mysterious town of Lore Keepers, people who have also bonded with Beasts and share their powers.

But after making new friends, entering a dangerous apprenticeship exam, and even facing the legendary Beast of the Woods, Barclay must make a difficult choice: return to the home and rules he's always known, or embrace the adventure awaiting him.
The traditional duties of a princess fail to please Cimorene, the daughter of a very proper king. She is quite sure that there's more to the world than curtseying and courting. And what she finds in her chosen career as a dragon's princess is sometimes more than she can handle.
But fear not! Our intrepid heroine has just what it takes to keep her dragon, Kazul, safe and happy, while learning to fireproof herself, organize the treasure trove, and stay free from the clutches of pesky princes. 
In a world of dragons, song spells, pipers and battles… Patch Brightwater is a boy in disgrace. Thrown in jail for playing a forbidden spell, he is no one's idea of a hero. But then he discovers a deadly truth – the evil Piper of Hamelyn is on the loose.
With the help of Wren, a girl cursed to live as a rat, and Barver, a fire-breathing dracogriff, Patch must stop the Piper sparking the biggest battle of them all. Three accidental heroes versus one legendary villain… an epic adventure is born.
In a kingdom filled with magic, Jiho Park and his family are an anomaly—magic doesn't affect them.
Jiho comes from a long line of forest rangers who protect the Kidahara—an ancient and mysterious wood that is home to powerful supernatural creatures. But Jiho wants nothing to do with the dangerous forest.
Five years ago, his father walked into the Kidahara and disappeared. Just like the young Princess Koko, the only daughter of the kingdom's royal family. Jiho knows better than anyone else the horrors that live deep in the magical forest and how those who go in never come back.
Now the forest is in danger from foreign forces that want to destroy it, and a long-forgotten evil that's been lurking deep in the Kidahara for centuries finally begins to awaken. Can a magic-less boy, a fierce bandit leader, and a lost princess join forces and save their worlds before it's too late?
When Jaxon is sent to spend the day with a mean old lady his mother calls Ma, he finds out she's not his grandmother–but she is a witch! She needs his help delivering baby dragons to a magical world where they'll be safe.
There are two rules when it comes to the dragons: don't let them out of the bag, and don't feed them anything sweet. Before he knows it, Jax and his friends Vikram and Kavita have broken both rules! Will Jax get the baby dragons delivered safe and sound? Or will they be lost in Brooklyn forever?
Thirteen-year-old Silver Batal calls the desert home, but her heart belongs to the waters. Although she's expected to become a jeweler like her father, Silver harbors a secret and forbidden wish to race water dragons. Destiny comes calling when her friendship with a mysterious old woman leads her to Hiyyan, a baby dragon that can swim and fly.

Risking everything, Silver, Hiyyan, and her resourceful cousin Brajon set off across the desert to join the legendary races in the royal city. But the road to Calidia is filled with danger, and the trio must band together as they encounter ferocious cave beasts, clever desert foxes, and cutthroat competition.

As Silver and Hiyyan soar through the skies and speed through the seas, both must learn what they're willing to sacrifice for a shot at glory.
What did you think of this list of books like Eragon? If you have a favorite or a different book about dragons that you love, share it in the comments below!
Related Book Lists: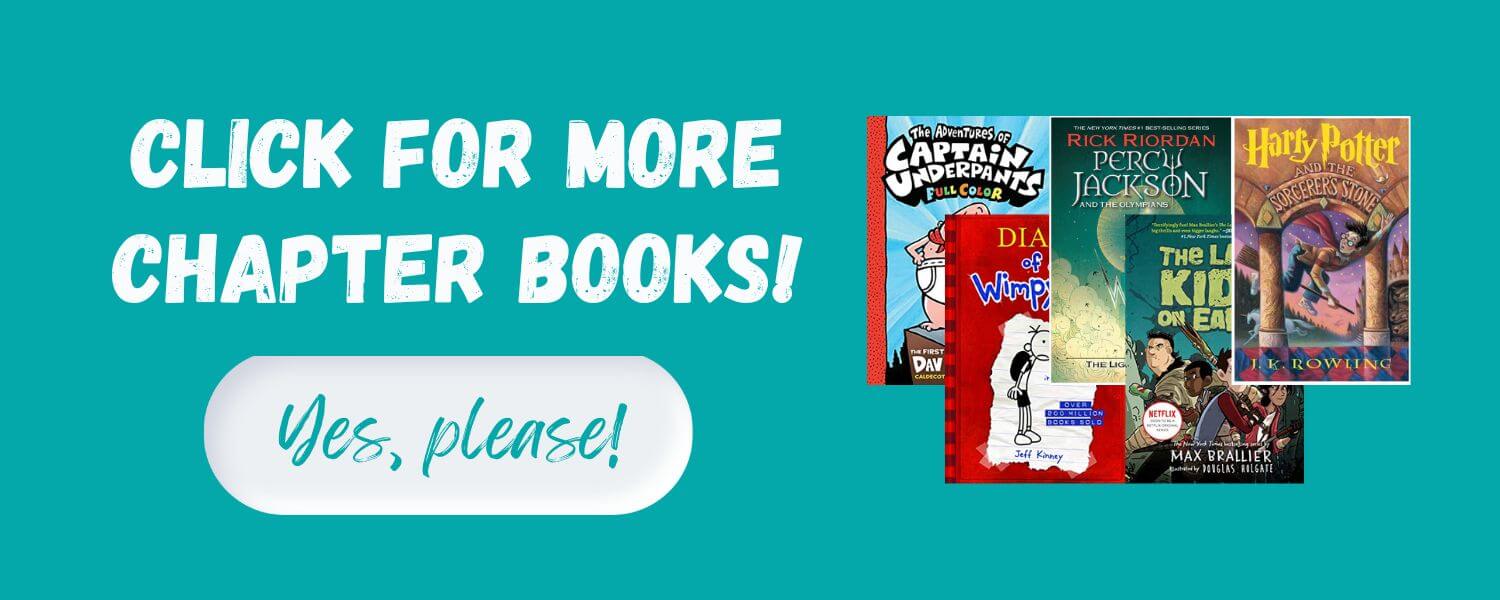 Pin This for Later: